The Best Salsa Brands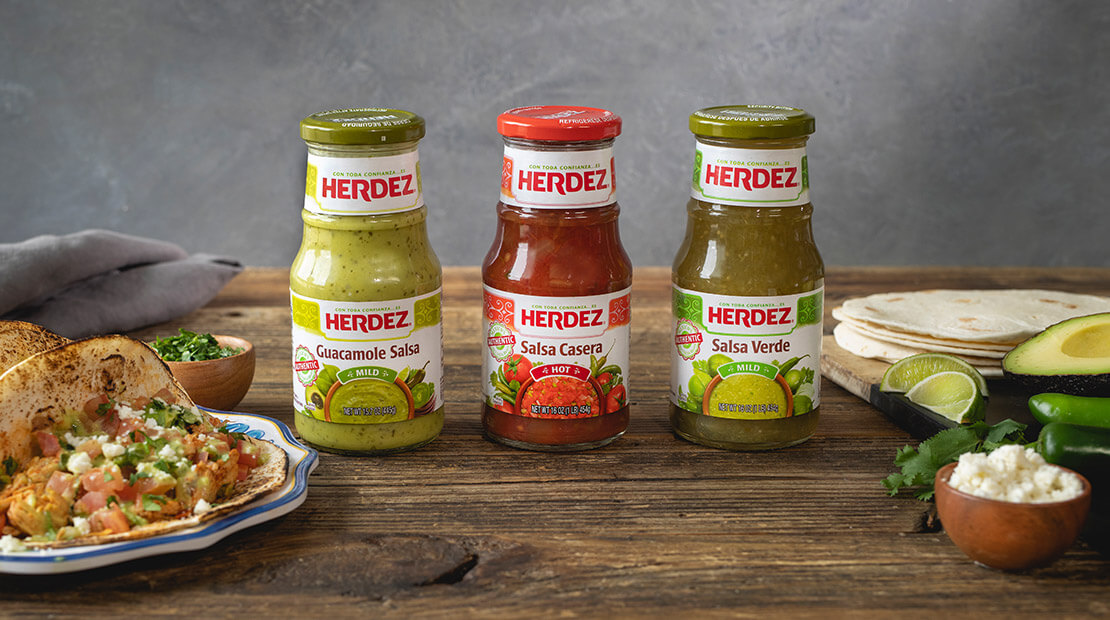 Paste
Salsa has come a long way since its rapid popularization in the 1980s. In fact, this spicy condiment has ancient roots dating back to Aztec, Mayan and Incan civilizations, where variations were made from ground tomatoes, chiles, beans and seeds. It wasn't until the 16th century that the Spaniards gave it the name "salsa", which stuck throughout the centuries until it had its big break stateside just a few decades ago. The complimentary bowls of chips and salsa that we've come to love at our local Mexican restaurant were introduced here in the States, which then helped catapult these sauces to staple food status.Taquerías and restaurants today still make most of their delicious salsas from scratch, but the majority of us still find ourselves wandering the condiment aisle at the grocery store for our favorite jar. If you're a fan of salsa and enjoy treating yourself to a bowl every once in a while, there's a good chance you've tried a few different brands. You'll likely have tons of options to choose from at the grocery store, many of which range in flavor profiles, spice level, price range, and organic status. But when it comes to salsa, your favorite really depends on your spice tolerance and several other factors that ultimately make it your preferred dip. Nevertheless, we've created a ranking based on versatility, authenticity, and price to ensure that your fridge is stocked with the right jar for you.
CHI-CHI'S® Medium Thick and Chunky Salsa – $4.79
We'll be upfront when it comes to CHI-CHI'S® Medium Thick and Chunky Salsa: there's not much going on. This sauce is very watery and doesn't really do much for us as a dip or condiment. There isn't much heat either, whether at first or in the aftertaste. There's genuinely nothing special about this relatively expensive salsa, leaving us to label it as forgettable at best.
La Victoria® Salsa Ranchera – $4.99
La Victoria® Salsa Ranchera is arguably the hottest salsa on this list, with lots of jalapeño and onion flavors coming through. This is an excellent pairing for chips if you or your friends can handle the extra heat, but most of us might steer towards using the sauce as a condiment. More importantly, this hot salsa doesn't carry that jarred taste that some spicy sauces have from their recipe's high quantities of citric acid. There's a decent amount of texture in this bottle too, with the vegetables feeling not too mushy either. Overall, this is a great salsa for sandwiches, wraps, or anything that could use some heat. If you plan on using it sparingly, this $5 bottle should last you a while.
Herdez® Salsa Casera – $1.79
A salsa casera typically has a rustic quality to it, with plenty of chunky tomatoes and roasted chilies in every spoonful. Herdez® Salsa Casera is not that, but it does have a similarly strong tomato flavor that we really enjoy. This salsa is on the runnier side and thankfully doesn't have an overpowering vinegar aftertaste that we associate with thinner sauces. We always pick this bottle for a chips and salsa appetizer, mainly because it reminds us of the salsa roja we're used to munching on at Mexican restaurants. Available in stores for under $2 a bottle, it's fresh, tangy and packs some nice heat, making it the ideal pairing for salty tortilla chips.
Herdez® Salsa Verde – $1.79
One of the main perks of having salsa at home is that you can use it in various ways besides just a dip. Herdez® salsa verde is a perfect example of a versatile sauce that comes at a great price point. The green salsa's tomatillo flavor is bright, nicely acidic, and not too spicy. It also comes in a consistency that's neither too thick nor too runny, which is ideal for cooking. You can use this salsa verde on tacos, or as a sauce to rehydrate chicharrones, make chilaquiles, or marinate meat.