The Billowing Business of Sadler's Smokehouse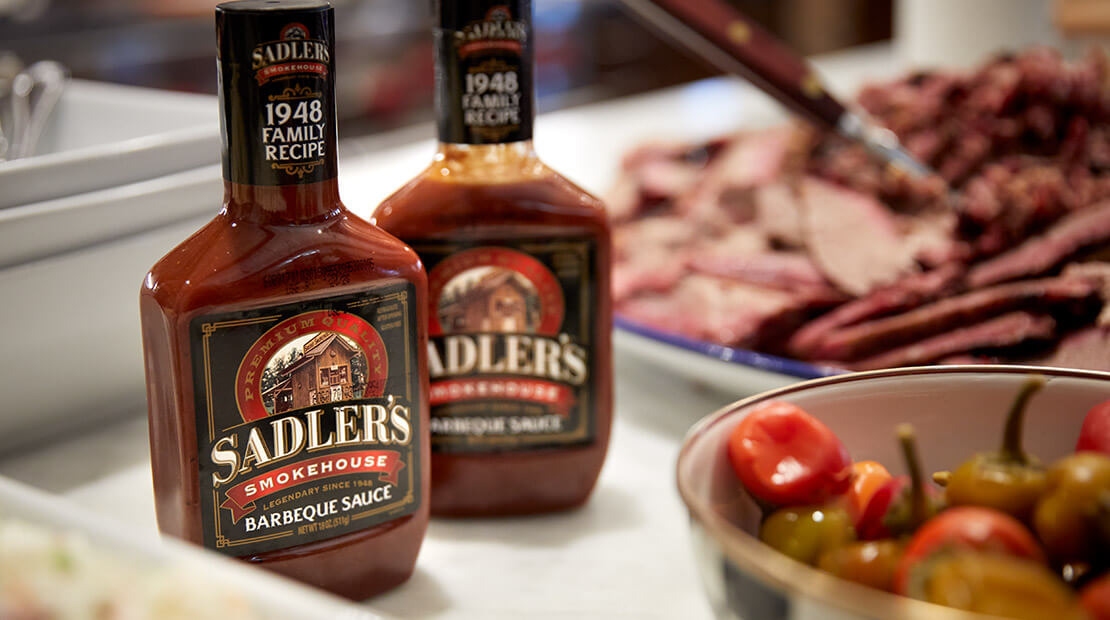 Meat & Poultry
Authentic barbecue connotes many sights and sounds that can trigger salivary glands, tear ducts and pupil dilation, not to mention early-onset meat sweats. Commercial production of slow-smoked meats that compares with the bark and savory appeal of products from seasoned pit bosses is a challenge most processors aspire to achieve, but few accomplish. Sadler's Smokehouse is an exception.
What began in 1948, in East Texas with Harold Sadler's drive-in style eateries where car-hops dropped off pit-smoked brisket, grew to a dedicated processing juggernaut, operating out of a sprawling manufacturing facility in Henderson, Texas, co-processing for some of the industry's highest-profile foodservice and retail brands and for its namesake brand.
Over the years, the Sadler's Smokehouse line established itself as a core brand sold at retail giants such as Costco and other big box outlets.
"Staying true to our East Texas barbecue roots, we have taken true pit-smoked meats with a low-and-slow 13-hour minimum cook [including briskets] to the places barbecue has never been," said Randy Sadler, the proud son of the company's founder.
Sadler's continued processing for foodservice customers and was the behind the scenes producer of "13-hour" brisket served by chains like Subway and Arby's.
"We moved backyard barbecue to the QSR drive-thru and put it on menus across restaurant platforms nationwide," he said.
Let's make a deal
Eventually, Harold Sadler's expertise and success made his company an appealing acquisition target of one of its longtime customers, Austin, Minn.-based Hormel Foods Corp. This past February, Hormel announced the purchase of Sadler's for $270 million, more than 20 years after becoming a satisfied customer.
The business Hormel invested in was the product of Sadler's decades-long transformation from a foodservice-based maker of premium smoked meats with a cult-like following in its region to a wholesale processor for other eateries. In 1968, the company moved its production out of the restaurants and into its first commercial plant.
"This acquisition perfectly aligns with our strategic initiative of strengthening our position in foodservice and gives us another highly differentiated branded product line," said Jim Snee, chairman, president and chief executive officer of Hormel, at the time of the deal. "We also see a unique opportunity to further extend the Sadler's product line into the retail and deli channels."
Owner Harold Sadler said, "Hormel Foods has an excellent reputation as one of the best food companies in the world. We are excited for our employees and family knowing Hormel Foods will continue the Sadler family legacy."
Sadler's first began working with Hormel's R&D officials who were tasked with developing brisket for foodservice customers under its Austin Blues brand.
"Hormel Foods was referred to Sadler's by chefs and barbecue lovers as the best beef brisket in the industry," said Randy Sadler, who now holds the title of executive vice president of strategic alliance. "Since that first product ideation, our partnership has launched a progress trend of positive growth for over two decades."
Generational growth
"Four generations of our family have been able to help expand that first restaurant into an over 40-acre, 220,000-square-foot, state-of-the-art processing plant," Randy said.
Part of that expansion included improving on its manufacturing process. Like a successful competitive barbecue team, Sadler's constantly worked to improve its techniques and utilized technology and equipment that ensured the company's growth never came at the expense of its smoky, savory products. For Sadler's, one of the key ingredients is patience. Randy said his father believes perfection cannot be rushed and when it comes to slow-smoked flavor, there is no substitute for time. Utilizing proven techniques and teaching the art of smoking is also a key to the company's success. The long-term goal is to preserve Harold Sadler's time-tested tradition of producing high-quality products consistently. That starts before the fire starts or the smoke billows.
"What we do to keep his tradition of perfection is select our hardwoods from over an acre of hand-cut mesquite, hickory, oak, and pecan," Randy said.
"We train our production professionals to hand-trim each beef brisket," he added, and once those briskets begin cooking the pit bosses take over.
In 2019, Subway even spotlighted one of those brisket caretakers, Pitmaster Ramone, in advertisements promoting its limited time Pit-Smoked Brisket Sandwich.
"We trust our pitmasters, like Ramone Gonzalez, who has worked for us for over 35 years, to traditionally smoke each beef brisket for at least 13 hours in our 50 rotisserie-style, wood-fired pits that were designed by our family," Randy said. "We have made numerous innovations over the years, but cooking faster isn't one of them."
Behind the smoke
After the 13th hour and the smoke clears, Sadler's products undergo a proprietary chilling process before being sliced, pulled or shredded and packaged. As one of its food-safety interventions, Sadler's utilizes three high-pressure pasteurization machines to treat each packaged product just before shipping.
The reputation of Sadler's pit-smoked meats made it one of the Lone Star State's most successful family-owned meat businesses.
"The secret to our success is our team of great professionals, who are dedicated to continuing the time-honored traditions of perfecting true pit-smoked Texas barbecue," Randy said.
When an acquisition offer was made by a company with the status of Hormel, the Sadlers saw it as a chance to share a little piece of Texas culture and a big taste of the cuisine that has helped make it famous.
"As our family looked together at how we could grow our business further, we couldn't have found a better opportunity than by looking to one of our existing partners, Hormel Foods," Randy said.