The People Who Ring the NYSE Bell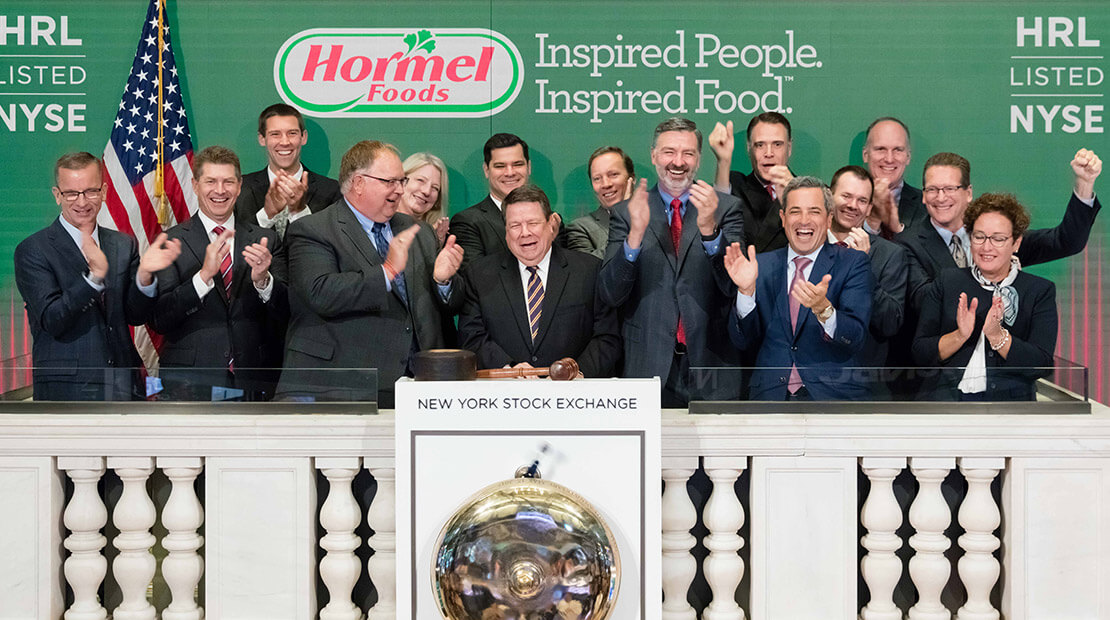 Marketplace
At the New York Stock Exchange trading floor, just before 9:30 a.m. on a Wednesday, three players from the Harlem Globetrotters stood on a white balcony overlooking a crowd of visitors, media and NYSE members.
They were there to ring the NYSE's opening bell and promote an international tour. The players threw basketballs back and forth with onlookers as the official start of the trading day drew closer.
When the clock struck 9:30, Harlem Globetrotter Big Easy Lofton pressed a button, triggering the brass bell affixed to the balcony. Lofton held the button down for 10 seconds as onlookers cheered and the trading day officially began. With his other hand, Lofton spun a ball on his index finger.
Over the last few decades, ringing the opening and closing bells at the New York Stock Exchange has become a daily ritual on Wall Street. Both events are ceremonial, and the bells are rung for different durations: the opening bell sounds for 10 seconds, and the closing bell rings for 15.
"They tell you that if you don't hold the button down for 15 seconds, then the members are going to boo you, that you didn't do it correctly," said Jim Sheehan, the CFO of Hormel Foods.
He rang the NYSE's closing bell in October, after the NYSE invited the company in during its 2019 investor day. Hormel's CEO surprised Sheehan with the job right before it happened.
"I've been with the company for 41 years, so I've had a long career with the company," Sheehan said. "It's one of those things that is almost the culmination of a career for me."
Ever since 1903, the exchange has used brass bells to bookend the trading day, replacing a Chinese gong. Exchange officials would ring the bell every day, but in 1995, the NYSE started inviting companies to do the honors.
"It gave [companies] a little chance for publicity, which had become more and more important with television," said Wall Street historian John Steele Gordon.