The Rise and Fall of the Hormel Girls, Who Sold America on SPAM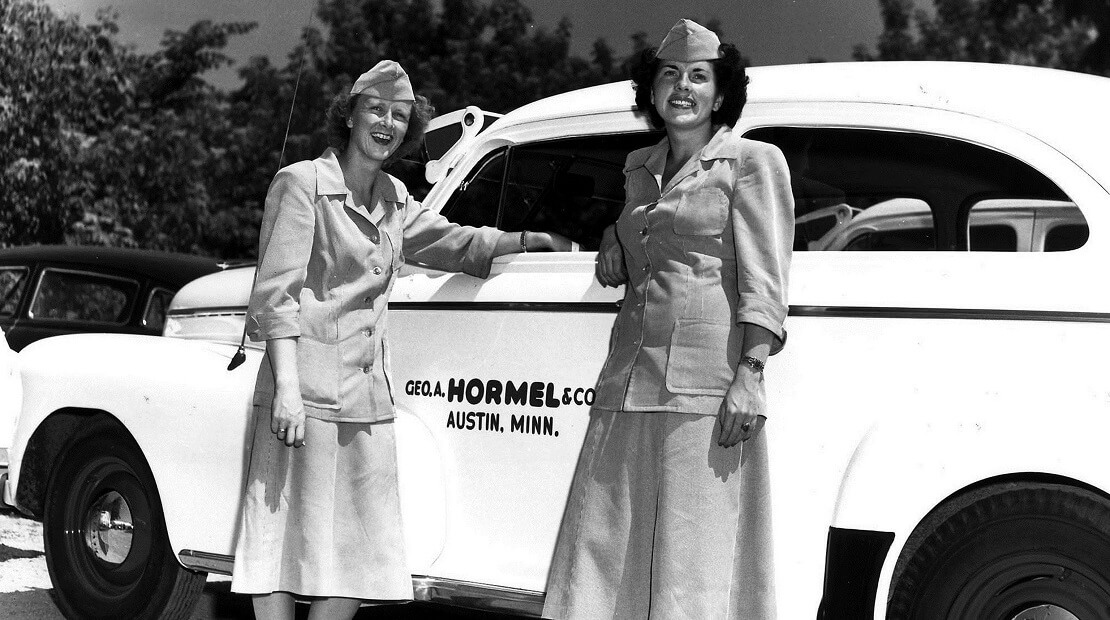 Atlas Obscura
IN 1945, the war that wracked the world was finally over. American women who had served as military translators, typists and, even pilots suddenly found themselves out of a job. At the same time, the SPAM Man was trying to sell tinned pork.
Jay C. Hormel was the SPAM Man. Head of Hormel Foods, he was the canny heir to his father's canned-meat business. Under him, the company introduced the smooth, spiced pork product known as SPAM right on the cusp of the Second World War. But there was a problem. By wartime's end, 90 percent of Hormel's inventory was shipped overseas, as food for American troops and allies. The company now needed to market wartime, tinned food to a peacetime audience.
So, in 1946, the Hormel Company started hiring for the Hormel Girls, a drum and bugle corps of female musicians who had served in the war. As a veteran himself of World War One, Hormel was concerned for his employees who served. During the war, according to authors Jill M. Sullivan and Danelle D. Keck in their paper The Hormel Girls, he had sent letters to enlisted male employees assuring them that their jobs were waiting. When two managers devised a marketing strategy of an all-female, military-style band to promote Hormel products, Jay Hormel was quick to support it. As Sullivan and Keck point out, it was designed to push a "quasi-patriotic" button for consumers, who associated Hormel with the American military.