These Healthier Hot Dogs Will Be Your Summertime Barbecue Go-Tos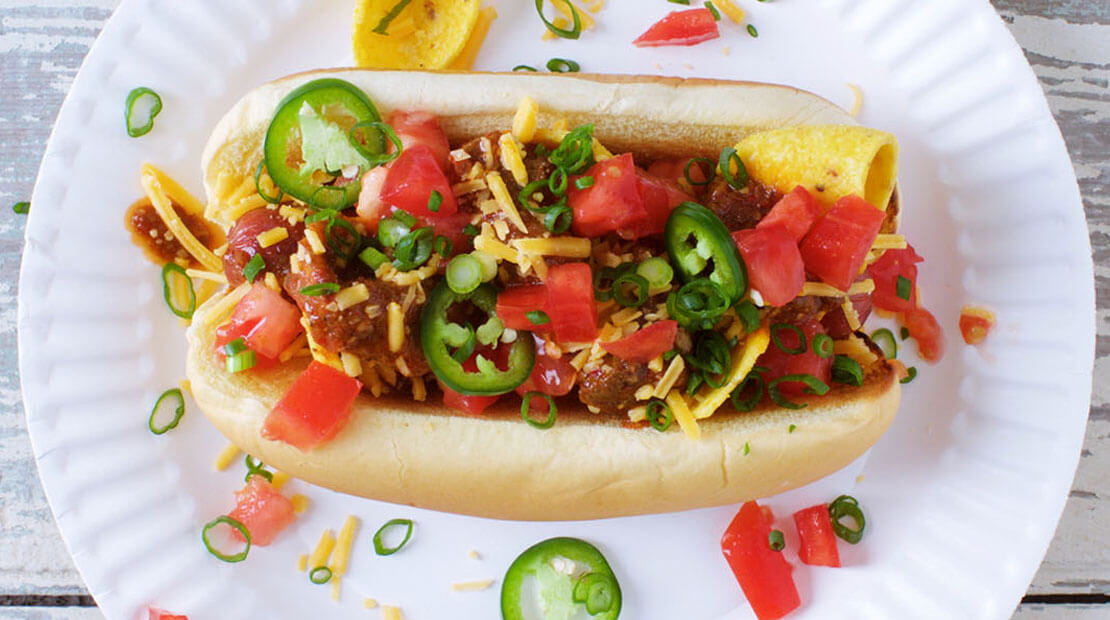 Women's Health
It's almost cookout season, which means hamburgers and hot dogs, and potentially, a cringey moment whenever you think about their actual ingredients. True story: Hot dogs don't have the best health rep. But now it's easier than ever to find low-sodium dogs made without added nitrates (preservatives linked to cancer, according to the National Cancer Institute) and *with* high-quality, organic meat.
If you eat meat, there are plenty of more traditional, yet health-forward options out there. For beef hot dogs, look for "grass-fed," which will be higher in heart-healthy omega-3's and omega-6's, or "pasture-raised" on the label, says Marissa Meshulam, MS, RD, CDN, founder of MPM Nutrition. When shopping for pork hot dogs, pasture-raised is also the way to go. "Pasture-raised pork is higher in micronutrients like vitamin D, E, and selenium, making for a healthier cut of meat," Meshulam says.
"Raised without antibiotics" is another thing to note on a label. Overexposure to antibiotics could potentially disrupt the gut microbiome, says Meshulam, so it's best to avoid them as much as possible. Pro tip: "If the meat is organic, it means that it is raised without antibiotics," she says.
Vegans and vegetarians, we didn't forget about you. More non-meat hot dog options exist now than ever before. You can shop "hot dogs" made from seitan, tofurky, and even pea protein. Whether you're eating meat or meatless hot dogs, watch your sodium intake. A good goal is just about or under 20 percent daily value of sodium per hot dog, according to Meshulam. "This means have it as a treat and enjoy it, but bump up the hydration for the day and keep the rest of the meal relatively salt-free," Meshulam adds.
Here are a few healthy hot dogs to shop for, just in time for your summer barbecues …
Applegate Uncured Turkey Hot Dog
For a lean poultry option, Meshulam recommends this turkey dog. It's seasoned with cardamom, coriander, and ginger.