This Guy Is the Guardian of Futuristic Ham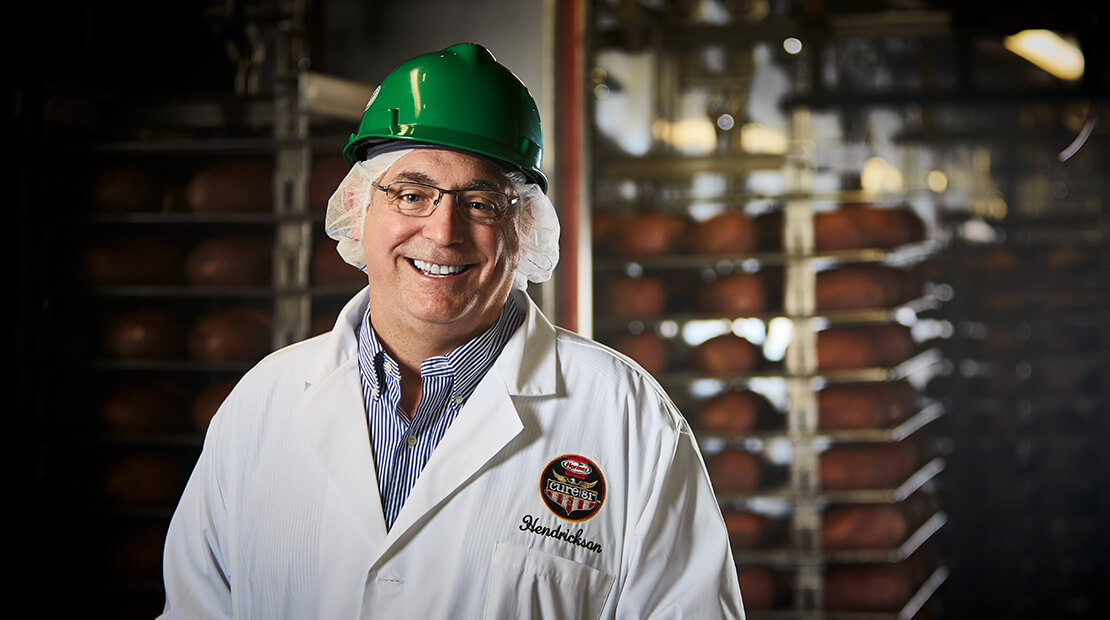 Entrepreneur
If you celebrate Easter, Thanksgiving or Christmas, there's a good chance you've had Brian Hendrickson at your dinner table. Well, not him exactly, but as Curemaster for Hormel Foods, his signature is on every one of the millions of Cure 81 Hams that the company sells each year.
We tracked down Hendrickson to find out what exactly a Curemaster is and what it takes to be the Prince of Pig.
To be honest, I've never heard of a Curemaster. What do you do exactly?
A Curemaster works very closely with our marketing and R&D and production professionals to make sure that we're producing products that live up to our standards. I review the consumer comments and look for trends to make sure that we're staying relevant to consumers while never losing sight that food safety comes first.
There's been roughly seven — including me — since the Curemaster role and the Cure 81 Ham were developed in 1963. Both were created when Hormel saw the need for a futuristic ham.
Something that would meet a modern households' needs. Hormel was one of the first companies to do a kind of market research, and from those findings developed the Cure 81. Consumers didn't want a bone in it, they wanted it to have some fat but not too much, they wanted tender ham with a nice smoky flavor.
What does the 81 stand for?
So in 1963, they were thinking we had to come up with some futuristic term so they just picked the year 1981. That felt like the future to them!
And how does one become a Curemaster?
It's a pretty elite title within Hormel and honestly it's been a very humbling experience. There's a small group who chooses the new Curemaster. I actually got to participate in that and I nominated somebody else! It's a person who this group feels has had a significant role in developing the brand and someone they feel will protect the brand, take the take the torch and run with it.