Walt Disney's Burbank Office Suite Restored To Historic Glory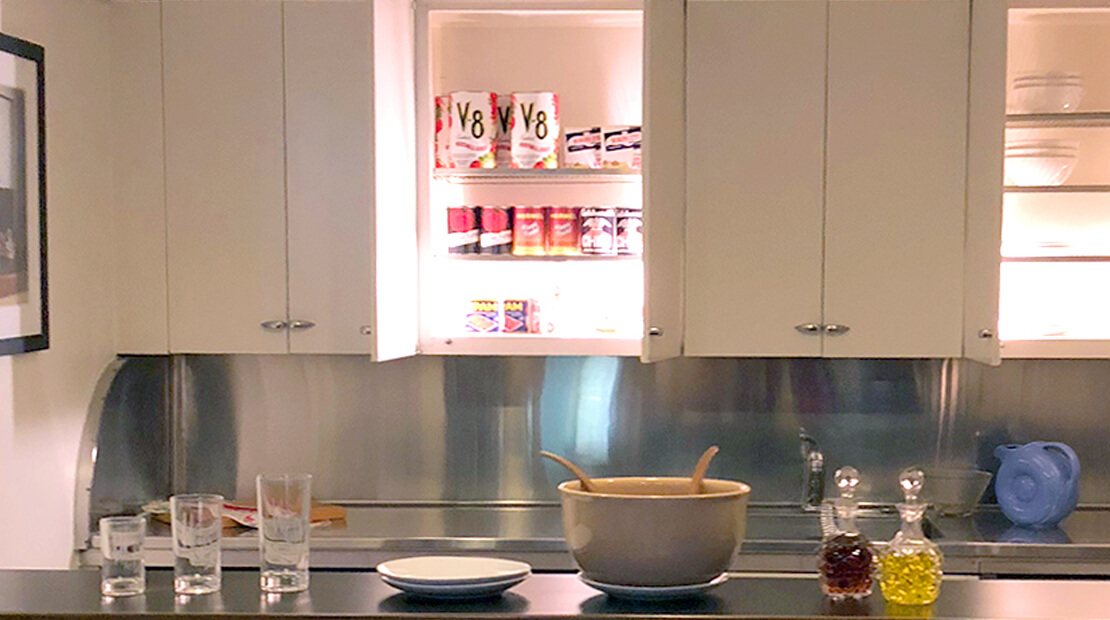 Los Angeles Times
Stepping into Suite 3H at the original Animation building at the Walt Disney Studios lot in Burbank is like slipping back in time a half century to take a peek at Walt's office as it was in 1966, the year of the entertainment company founder's death.
… Epstein, a Disney spokesman. He said the company began hosting the tours in 2009 to give fan club members an "insider look" at the Mickey Mouse company and they are always popular. Gold memberships are $80; tour prices are not yet set, he said, but are expected to be less than $100.
Cline said Disney was a man of fairly humble tastes and the office is not ostentatious. It does have its Mid-Century extravagances, though, such as a kitchen hidden behind wood paneling that slides away at the touch of the button. Displayed in the cupboards are some of Disney's favorite foods: Hormel Chili, Spam and V8 juice.
Another period detail which was not omitted, and pointedly so, Cline said, are the several ashtrays throughout the suite, each furnished with a matchbook featuring Mickey Mouse. She said Disney was a longtime cigarette smoker, as were many of the studio employees at the time …