Watch the Emotional Moment an Air Force Sergeant Reunites with Her Canine Battle Buddy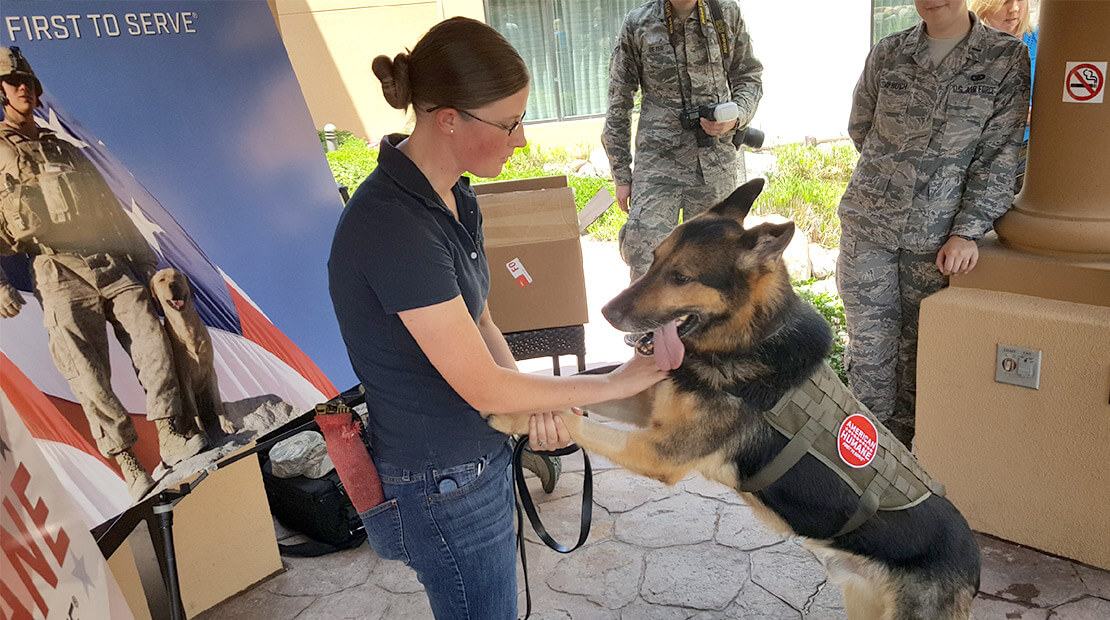 People
Retirement is treating military working dog Rick right.
After faithfully dedicating six years of his life to sniffing out explosive devices and protecting our troops in South Korea, the German Shepherd is enjoying a well-deserved break, and he started his R&R time with an emotional reunion.
On Tuesday, Rick reunited with his former handler, U.S. Air Force Staff Sergeant Amanda Cubbage, at the Davis-Monthan Air Force Base near Tucson, Arizona, where Cubbage is now stationed.
During their time together, Cubbage and Rick were inseparable, conducting numerous explosives sweeps and forming a lasting bond. Unfortunately, life required that the pair part, but this was just a temporary break.
After learning that Rick was retiring from active duty due to his older age and declining health, Cubbage worked with American Humane to give Rick the loving forever home he earned a thousand times over through his service. American Humane is dedicated to helping retiring service dogs reconnect with their best friends on U.S. soil, and Rick's case was no different. American Humane, along with Hallmark Channel and Hormel Foods, helped Cubbage adopt her battle buddy so the pair could be together for good.