CEIP Chefs Share a Few New Favorites for the Big Game and Other Gatherings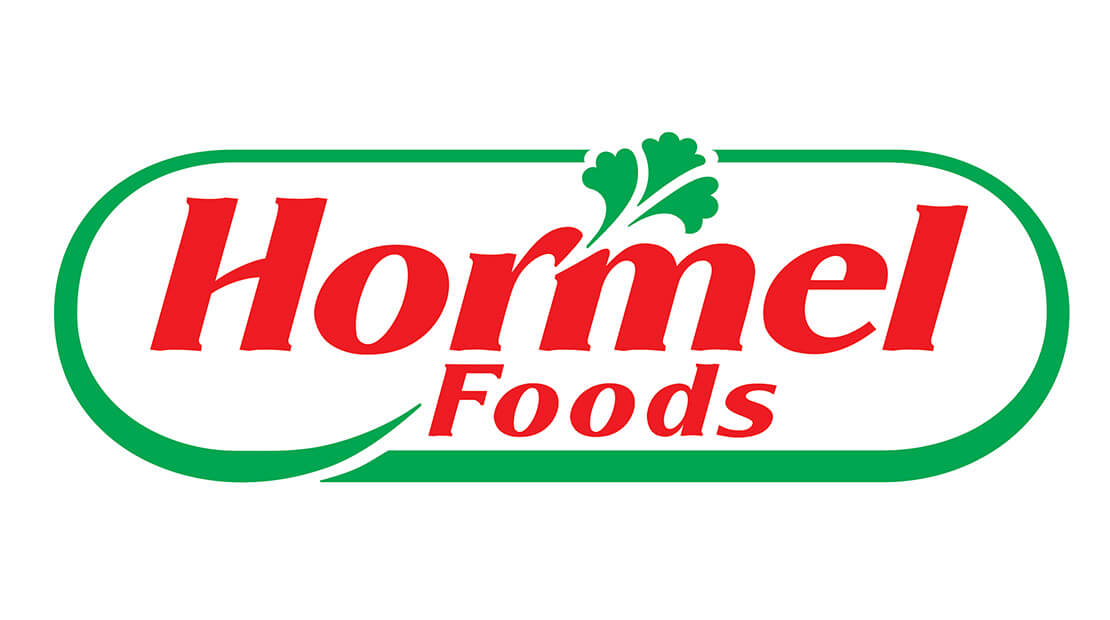 Austin, Minn.
Winter Entertaining Just Got Easier
Parties are quickly taking shape as the big game approaches. What better source for some favorite and innovative entertaining recipes than from the 16 chefs who are participating in the inaugural class of the Culinary Enrichment and Innovation Program (CEIP).
CEIP is the result of a landmark partnership between The Culinary Institute of America (CIA) and Hormel Foods (NYSE: HRL). It is an 18-month, innovation-focused program that has been specifically designed to prepare the culinary industry's best and brightest for leadership in the field. "These chefs," said Mark Erickson, Vice President of Continuing Education at the CIA, "are the Rhodes Scholars of the culinary world." The chefs represent restaurant and foodservice organizations from across the country.
Tim Recher, Executive Chef, Hilton Alexandria Mark Center Hotel, Alexandria, Va.
Blackened Crawfish and Lump Crab Cakes, makes 8 to 10, 4-oz. cakes
Ingredients:
1 lb. fresh Louisiana crawfish tail meat, chopped coarsely
1 lb. lump crab meat, well picked for any shell particles
2 ea. red bell pepper, small dice
1 green pepper, small dice
1 small red onion, small dice
1 Tbsp chopped fresh garlic
3 Tbsp butter
¼ cup chopped fresh parsley
2 Tbsp Creole mustard
1 Tbsp Old Bay seafood seasoning
1½ Tbsp blackening seasoning
Juice of one lemon
½ tsp each salt and fresh ground black pepper
2 eggs, beaten
1 cup bread crumbs (fresh white with crusts removed, preferred)
½ cup flour
¼ cup olive oil
Preparation:
Sauté onions, peppers and garlic in butter until tender. Remove from heat and let cool.
Blend crawfish tail meat, crab meat, parsley, mustard, spices (reserve ½ Tbsp blackening spice for later), and lemon juice thoroughly but gently in a mixing bowl.
Add the cooled vegetable mixture and eggs, and then gently fold in the bread crumbs. Form into 4-oz. cakes, chill and keep them in the refrigerator for about an hour to rest before cooking.
When ready, dredge cakes in the flour mixed with the remaining blackening spice and brown in a sauté pan over medium-high heat with the olive oil.
Finish the cakes in a 350-degree oven until hot throughout, about 10 minutes. Serve with your favorite sauce and fresh lemon wedges.
Joel Hetrick, Sous Chef, Classic Residence by Hyatt, Glenview, Ill.
Big Game Jambalaya, serves 8 to 10
Ingredients:
1 lb. andouille sausage or smoked sausage, diced
1 lb. boneless chicken thighs, diced
1 Spanish onion, diced
1 cup celery, diced
1 cup green bell pepper, diced
3 Tbsp garlic, chopped
4 cups long grain rice
8 cups chicken stock
1 Tbsp dried oregano
1 Tbsp Kosher salt
1 tsp black pepper
1 Tbsp hot sauce
Preparation:
In a large pot, sauté the sausage and chicken.
Remove from pot.
Add onion, celery, peppers and garlic to the pot. Cook until onions are translucent.
Add the sausage and chicken back to the pot. At the same time, stir in the oregano, Kosher salt, black pepper and hot sauce.
Add the rice and the chicken stock.
Stir the mixture every couple of minutes to prevent sticking.
Cook for 20 minutes until the rice is cooked.
Jonna Anne, Executive Chef, SUNY Geneseo College, Geneseo, N.Y.
Ingredients:
1 recipe bread dough, white (proofed once)*
1 lb. ground venison**
½ cup minced onion
¼ cup fresh parsley, chopped
2 cloves minced garlic
½ tsp thyme, dried
½ tsp ginger, ground
1 tsp red pepper flakes, crushed
1 tsp fresh ground black pepper
6 drops red pepper sauce
8 oz. mozzarella cheese, shredded
4 oz. parmesan cheese, grated
Stone ground mustard for dipping
Preparation:
Roll bread dough into rectangle, 17" by 12".
Place ground venison into sauté pan over medium heat, begin to brown meat.
Add in onion, parsley, garlic, thyme, ginger, red pepper, black pepper, and red pepper sauce.
Continue to sauté meat until internal temperature of 155 degrees. Remove from heat and let cool five minutes.
Place meat over bread dough, leave two-inch gap on one long end of rectangle.
Sprinkle mozzarella and parmesan cheeses over top of meat.
Begin rolling bread dough into long pinwheel with venison remaining inside of roll.
Slice into even rolls and place on greased baking pan.
Bake at 350 degrees conventional oven for 15-20 minutes or until roll is golden brown.
Serve warm with stone ground mustard.
* frozen bread dough can be used
**venison sausage can be used in place of ground venison, and omit onion, parsley, garlic, thyme, ginger and red pepper flakes
Travis Brust, Executive Sous Chef, Williamsburg Inn, Williamsburg, Va.
Brown Ale Braised Bratwurst, 12 servings
Ingredients:
4 Tbsp whole butter
3 ea. large Spanish onions, julienne sliced
5 cloves fresh garlic, crushed
3 oz. whole grain mustard
4 oz. German Bock vinegar
1 Tbsp fresh thyme, minced
To taste, Kosher salt
To taste, cracked black pepper
2 oz. olive oil
12 ea. 3-4 oz. bratwurst
6 bottles New Castle Brown Ale
½ quart chicken stock
2 ea. bay leaves
1 cinnamon stick
5 ea. whole cloves
2 Tbsp pickling spice
1 Tbsp caraway seeds
12 ea. six-inch rustic rolls
Preparation:
In a 4-quart pot, lightly sear the bratwurst in the olive oil over medium high heat.
Remove the bratwurst, add the garlic and half of the onions to the pot and sauté until translucent.
Deglaze the pot with the Brown Ale and chicken stock, then place the bay leaves, cinnamon stick, cloves, pickling spice and caraway seeds into the liquid and bring to a very light simmer.
Add the bratwurst back into the broth.
Cover and place the pot into a 350-degree oven for 30 minutes.
While the sausages are braising, bring a medium-sized sauté pan to a medium heat. Slowly caramelize the rest of the onions in the whole butter until golden brown. Add the grain mustard and the Bock vinegar to the onions and continue to cook down until pan is nearly dry. Finish the onions with the fresh thyme, Kosher salt and cracked black pepper.
Drizzle some olive oil on the rustic style roll and toast in the oven. Place a bratwurst on the roll with a healthy topping of the caramelized onions.
**enjoy this recipe with a twist: replace the Brown Ale with a Dry Vermouth and use turkey or chicken bratwurst for a lighter version of this recipe
Thomas Dickhans, Development Leader, Chef Services, Hormel Foods, Austin, Minn.
Hungarian Goulash Soup, 12 servings
Ingredients:
1/3 cup olive oil
2 onions, chopped
1 Tbsp caraway seeds
2 lbs. beef shoulder, fat trimmed, cut into 1½-inch pieces
7 Tbsp Hungarian sweet paprika
1.5 gallon, beef broth
24-oz. russet potatoes, peeled, cut into 1-inch pieces
2 cups carrots, peeled, chopped
7 garlic cloves, minced
3 cups tomatoes, chopped
2 celery stalks, chopped
2 green bell peppers, cut into matchstick-size strips
1 cup fresh parsley, chopped
1 Tbsp hot sauce (French's or something similar)
1½ Tbsp sugar
1 cup sour cream
Preparation:
Heat oil in heavy large pot over medium heat.
Add onion and caraway seeds and sauté until onion begins to soften, about 8 minutes.
Add the diced beef and 4 Tbsp of paprika; sauté until meat is brown on all sides (about 15 minutes).
Add broth. Bring to a boil, scraping up browned bits at the bottom of the pot.
Reduce heat to low; simmer until meat is just tender, about 40 minutes.
Mix the potatoes, carrots and garlic into soup. Simmer until vegetables are tender (about 15 minutes).
Stir in tomatoes, celery and bell pepper. Simmer until vegetables and meat are very tender.
Let soup cook slightly.
Transfer two quarts of soup to blender. Add hot sauce and blend until smooth.
Add the blended soup back to the pot. Stir in parsley.
Season soup to taste with salt and pepper.
Ladle soup into bowls and top each bowl with 1 Tbsp of sour cream.
**This soup can be made up to two days in advance and stored refrigerated. It actually tastes better the second day.
Denise Baron, Culinary Director, Burtons Grill, Boston, Mass.
Ingredients:
4 ea. avocados, diced ½" by ½"
¼ cup red onion, diced ¼" by ¼"
¼ cup cilantro, chopped
1-2 tsp jalapeno, minced
1 tsp lime juice
Salt to taste
Preparation:
Mash avocados slightly with the back of a fork. Retain some chunkiness.
Fold in remaining ingredients.
If not using immediately, slice limes very thin and lay over top of dip. Then place plastic wrap directly over dip so there is no oxygen, and the dip will not turn brown.
Serve with Southwest dip, salsa and chips.
The CEIP chefs will regroup at the CIA's Hyde Park campus for their second in a series of four three-day sessions the last week of March. Each session focuses on a different subject relevant to future leadership in the culinary field. Upon graduation from the program in the spring of 2010, students will receive advanced certification from the CIA. Hormel Foods has underwritten the curriculum development as well as the tuition for each of the students. For more information on the program, please visit www.ceipinfo.com.
About Hormel Foods
Hormel Foods Corporation, based in Austin, Minn., is a multinational manufacturer and marketer of consumer-branded food and meat products, many of which are among the best known and trusted in the food industry. The company leverages its extensive expertise, innovation and high competencies in pork and turkey processing and marketing to bring quality, value-added brands to the global marketplace. For each of the past ten years, Hormel Foods has been named one of "The Best Big Companies in America" by Forbes magazine. The company enjoys a strong reputation among consumers, retail grocers and foodservice customers for products highly regarded for quality, taste, nutrition, convenience and value. For more information, visit www.hormelfoods.com.
About The Culinary Institute of America
Founded in 1946, The Culinary Institute of America is an independent, not-for-profit college offering bachelor's and associate degrees, as well as certificate programs, in either culinary arts or baking and pastry arts. The college has campuses in New York, California, and Texas. In addition to its degree programs, the CIA also offers courses for professionals and food enthusiasts, as well as wine education. For more information, and a complete listing of program offerings at each site, visit the CIA online at www.ciachef.edu.