Fremont (Neb.) Plant Employee Celebrates 50-year Anniversary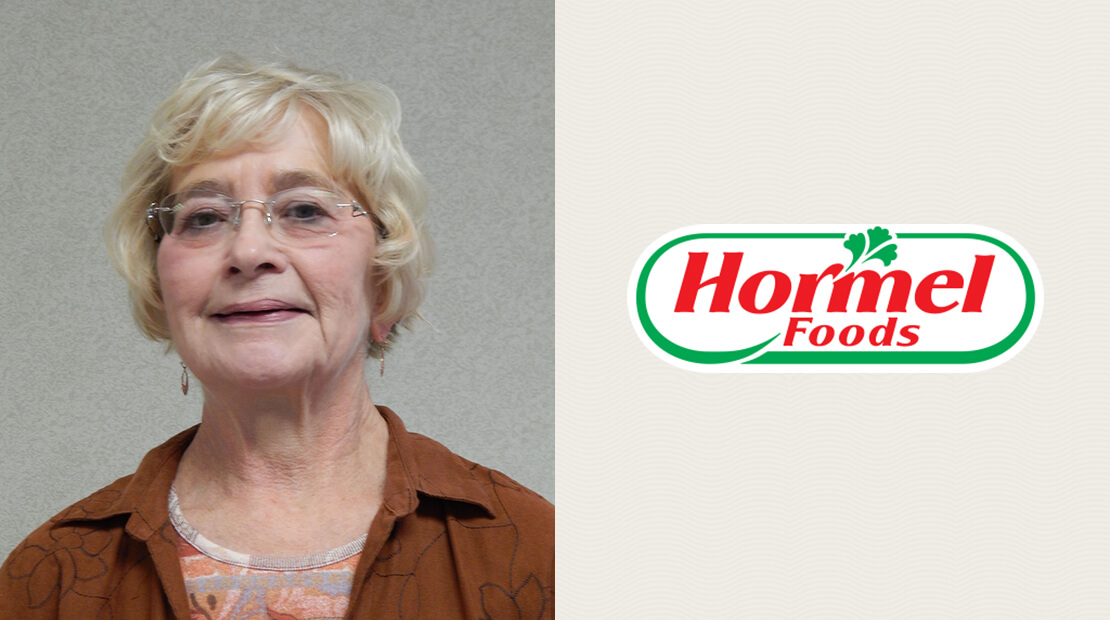 Austin , Minn.
Ellen J. Kunert will celebrate her 50th anniversary on Tuesday, Nov. 21.
Hormel Foods Corporation recognizes Ellen J. Kunert, cost accounting clerk at its Fremont (Neb.) Plant, who will celebrate her 50th anniversary on Tuesday, Nov. 21.
Since her start date in 1967, Kunert has spent her entire career in the cost accounting department at the Fremont Plant. Her duties include, but are not limited to, verifying production and yields and balancing inventory.
Over the years, Kunert's department has changed in regards to software and technology. At the start of her career, Kunert recalls adding everything by hand on a comptometer. When the first computer arrived, the entire accounting department shared it. Around 1997, a spacious office wing was added to the Fremont plant, providing space for each office employee to have their own cubicle, telephone and computer.
In her off duty hours, Kunert likes to travel, camp, fish and attend the YMCA. She enjoys growing houseplants, going to garage sales, sewing and volunteering. Kunert, a member of Beta Sigma Phi, is a native of Norfolk and graduated from Norfolk Senior High School. She currently resides in Fremont.