Big Game Sunday means big flavors and the makers of Hormel® chili know a thing or two about big, bold flavors. America's No. 1 chili brand has the dishes and dips to make you the MVP of your tailgating party.
Over 86 percent of Americans eat some form of chili — and a lot of them are choosing one of the dozen-plus varieties of Hormel® chili. In the last year alone, there was over 113 million pounds of Hormel® chili purchased in the US.
Given its quick preparation, universal appeal and ability to satisfy even the hungriest football fan, it's no surprise that Hormel® chili has become as beloved as it is essential for any spread on gridiron's biggest day. No matter which team you're cheering for at the top of your lungs, you know that Hormel® chili will be a winner with all your fellow football fanatics.
Try these tasty recipes: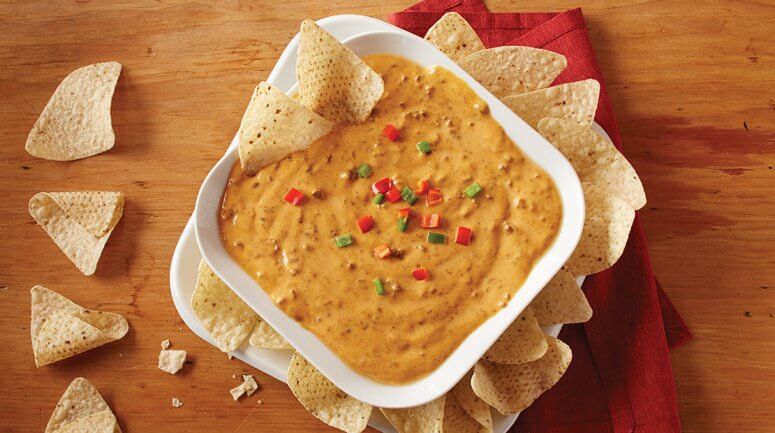 Chili Cheese Dip
1

(15-ounce) can HORMEL® Chili No Beans

1

(1-pound) package pasteurized prepared cheese product, cut into 1/2-inch cubes
Instructions
1. In medium microwave-safe bowl, stir together chili and cheese product; cover.
2. Microwave on HIGH (100%); stirring once, 4½ to 5 minutes or until hot and cheese is melted.
3. Serve with corn chips, if desired.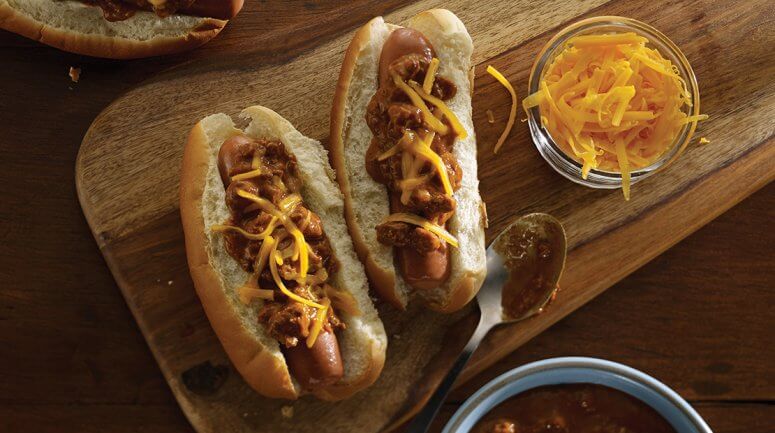 Chili Dogs with Cheese
8

beef franks

8

hot dog buns, split

1

(15-ounce) can HORMEL® Chili No Beans, heated

as desired

shredded cheese

as desired

sliced green onions
Instructions
1. Cook franks according to package directions.
2. Place franks in buns; spoon hot chili over franks.
3. Top with cheese, and green onions, if desired.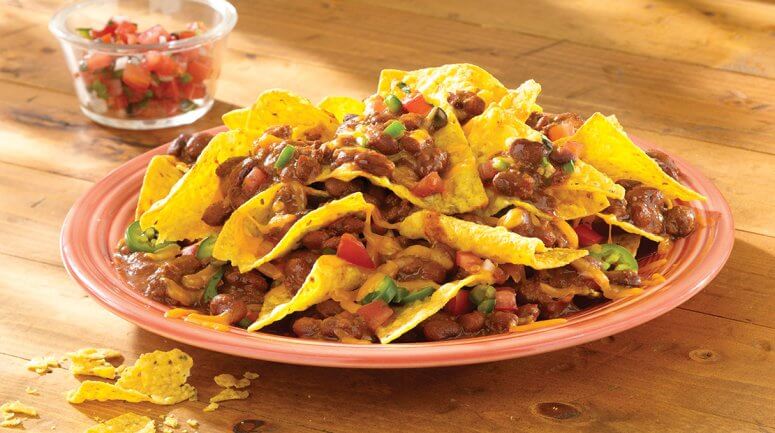 Chili Nachos
3

plum tomatoes, finely chopped

1

cup finely chopped red or white onion

1

cup chopped fresh cilantro

12

12 cups corn tortilla chips

1

(15 ounce) can HORMEL® Chili with Beans

1

(2.25 ounce) can sliced ripe olives, coarsely chopped, if desired

3

cups (12 ounces) shredded colby or Monterey jack cheese

1 to 2

fresh jalapeo chilies, thinly sliced, if desired
Instructions
1. Heat oven to 375˚F. In bowl, mix together tomatoes, onion and cilantro. Squeeze lime into the tomato mixture and toss until blended.
2. Arrange a single layer of chips on heatproof platter or baking sheet. Top with spoonfuls of chili, tomato mixture, olives and cheese. Add jalapeño slices, if desired. Repeat layers until all the ingredients are used.
3. Bake 15 minutes or until cheese is completely melted. Serve nachos hot.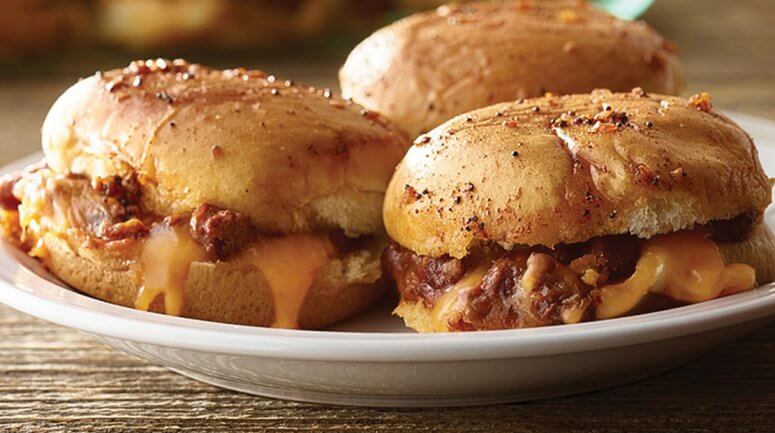 Chili Sloppy Joe Sliders
1

(15-ounce) can HORMEL® chili

2

tablespoons ketchup

1

tablespoon brown sugar

1

tablespoon mustard

2

teaspoons Worcestershire sauce

1/4

teaspoon onion powder

1

cup shredded Cheddar cheese

8

slider buns, toasted
Instructions
1. In small saucepan over medium heat, add chili and next 5 ingredients.
2. Bring mixture to a boil.
3. Reduce heat and simmer 15 minutes or until thickened.
4. Spoon mixture onto slider bun halves, sprinkle with cheese and top with bun tops.