Hormel Foods And Jewel-Osco Donate SKIPPY® Peanut Butter To Thousands In Greater Chicagoland Area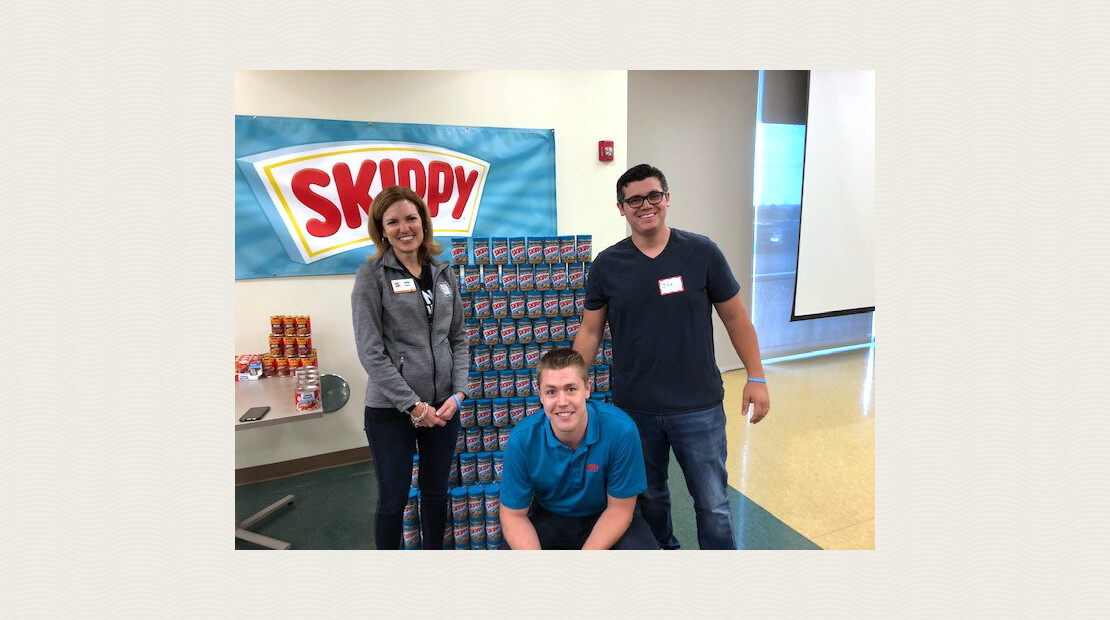 Chicago, Ill.
Hormel Foods Corporation and Jewel-Osco donated more than 33,000 units of SKIPPY® peanut butter Saturday to the Northern Illinois Food Bank to support its mission to lead the Northern Illinois community in solving hunger by providing nutritious meals to those in need in the greater Chicagoland area.
The donation was part of the hunger program created by the makers of SKIPPY® peanut butter in 2018. The program involves a partnership between Hormel Foods and grocery retailers across the country and is part of the company's philanthropic efforts that focus on hunger and education. The peanut butter – enough to make more than 500,000 peanut butter sandwiches*, arrived at the food bank on Wednesday.
"Hormel Foods is proud to partner with Jewel-Osco to support hunger-relief efforts in the communities served by its stores," said Aly Sill, brand manager at Hormel Foods. "The SKIPPY® peanut butter hunger program highlights our long-standing relationship with Jewel-Osco, and we are honored to work together to contribute to those in need."
"We are very excited to work with Hormel Foods and the SKIPPY® brand to donate more than 33,000 jars of peanut butter to address the problem of child hunger in the greater Chicagoland area," said Paul Gossett, president of Jewel-Osco. "We hope this donation will help make the holidays a little more enjoyable for individuals and families in need."
The donation was announced at the Northern Illinois Food Bank on Saturday prior to a Jewel-Osco employee holiday meal-packing event.
*Using the National Peanut Board's calculation of 1 oz. of peanut butter = 1 peanut butter sandwich