Hormel Foods Celebrates Record Year and Highlights Foodservice Channel Growth at Annual Shareholder Meeting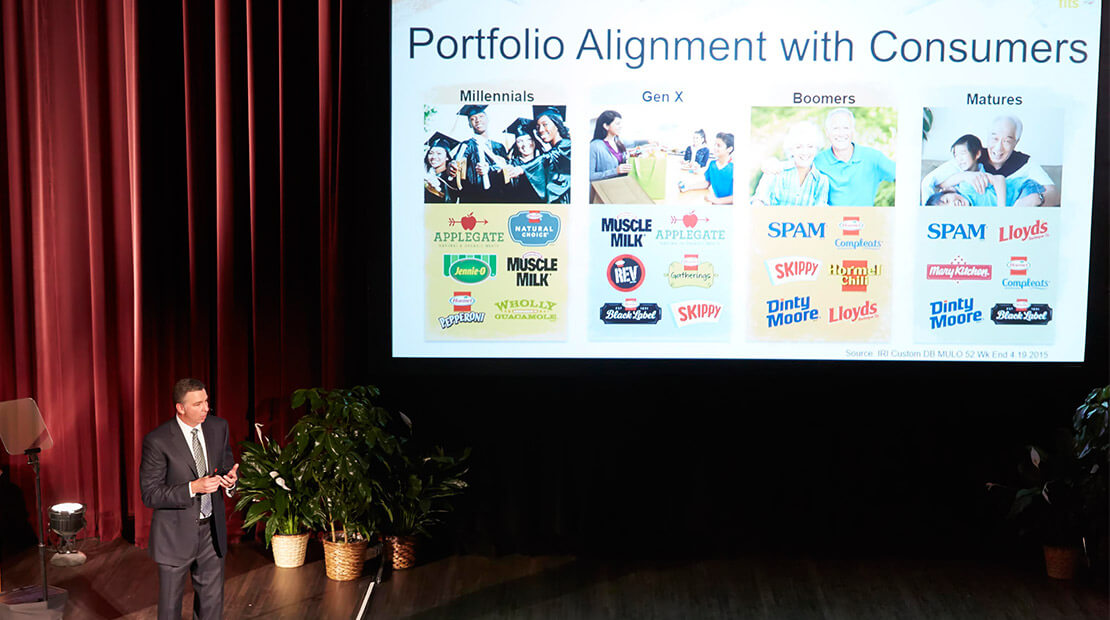 Austin, Minn.
During its annual shareholder meeting in Austin, Minn., Hormel Foods Corporation (NYSE: HRL), a multinational marketer of consumer-branded food and meat products, celebrated a record fiscal year 2014, and highlighted the company's foodservice business under its Refrigerated Foods segment.
Jeffrey M. Ettinger, chairman of the board, president and chief executive officer at Hormel Foods, spoke about the company's continued growth and success from the year. "I am pleased to share the fantastic results of our company during this past year," Ettinger said. "We achieved record dollar sales and record earnings per share in fiscal 2014. Additionally, we raised our annual dividend by 25 percent to $1 per share for fiscal 2015, marking the 49th consecutive year we have increased our dividend."
"During fiscal 2014 we acquired CytoSport Holdings, makers of Muscle Milk®products, as a growth catalyst for our Specialty Foods segment. We also introduced innovative, new products such as SKIPPY®singles and Hormel® REV® AM breakfast wraps to capitalize on the growing on-the-go meal opportunity."
Deanna T. Brady, group vice president, foodservice, delivered the meeting's featured presentation. She discussed how the foodservice group has focused on colleges and universities, the healthcare segment and product innovation to drive growth for the Refrigerated Foods segment of Hormel Foods.
In her comments, Brady said, "Our ability to identify new customers and deliver on-trend menu solutions through a talented and unique sales team has allowed us to exceed industry growth rates."