Hormel Foods Distributes 70th Annual Profit Sharing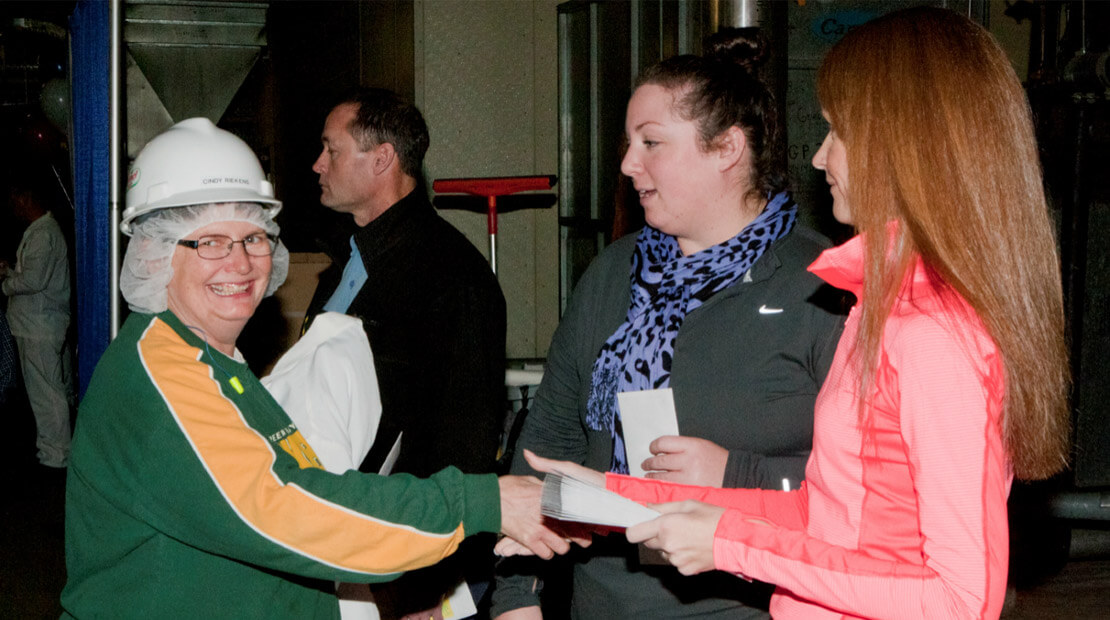 Austin, Minn.
More than $14.8 million distributed to employees for outstanding performance
Hormel Foods Corporation (NYSE: HRL) today announced its 70th annual profit sharing distribution to employees. More than $14.8 million is being distributed to eligible hourly and salaried employees during the Thanksgiving Eve Day tradition.
The multinational marketer of consumer-branded food and meat products continues to be unusual within the industry with a profit sharing plan that is strictly voluntary and paid at the discretion of the company's Board of Directors, said Jeffrey M. Ettinger, chairman of the board, president and chief executive officer, Hormel Foods.
"We are excited to set another milestone in the company's history by continuing what has become a long-standing tradition," Ettinger said. "This program recognizes the dedication from each employee to deliver wholesome, nutritious and great-tasting products to our consumers. It is an honor to continue this practice started by Jay C. Hormel in 1938."