Hormel Foods Distributes Annual Profit Sharing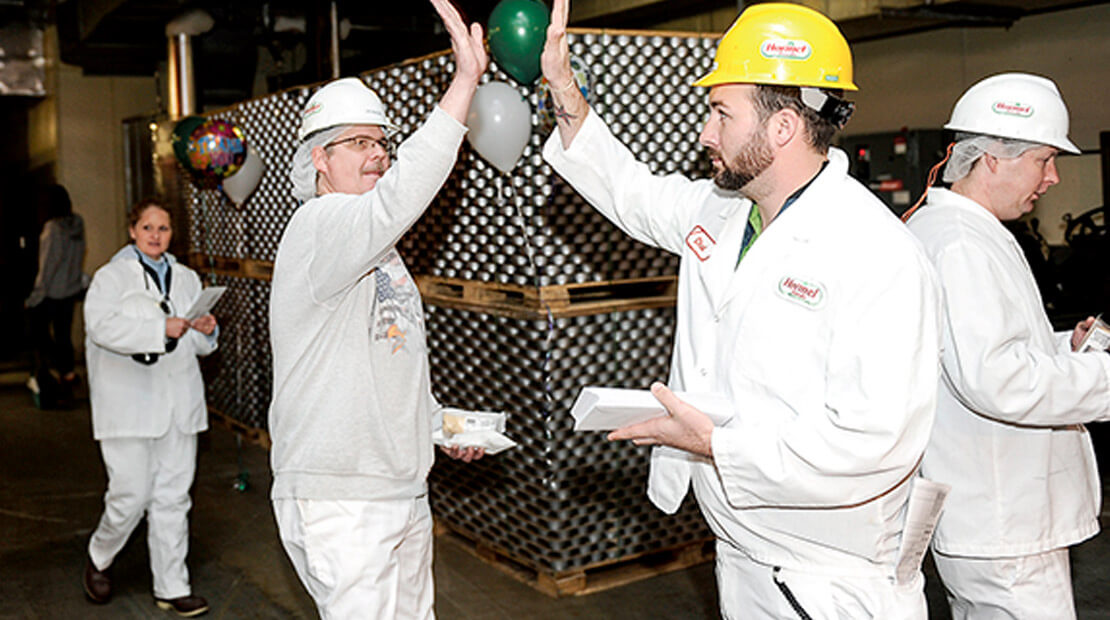 Austin, Minn.
Hormel Foods Corporation (NYSE: HRL) today distributed its annual profit sharing of nearly $17 million to eligible hourly and salaried employees during this 75th annual Thanksgiving Eve Day tradition.
"Our record results are evidence of our many hard-working employees and their dedication to quality," said Jeffrey M. Ettinger, chairman of the board, president and chief executive officer at Hormel Foods. "It is with great pride that we continue to share our company's success as we have for so many years."
Hormel Foods, a multinational marketer of consumer-branded food and meat products, continues to be among an elite group in the industry for retaining its profit sharing plan. The program was started by Jay C. Hormel in 1938 and is voluntarily paid at the discretion of the company's Board of Directors.