Hormel Foods Donation Helps Fight Hunger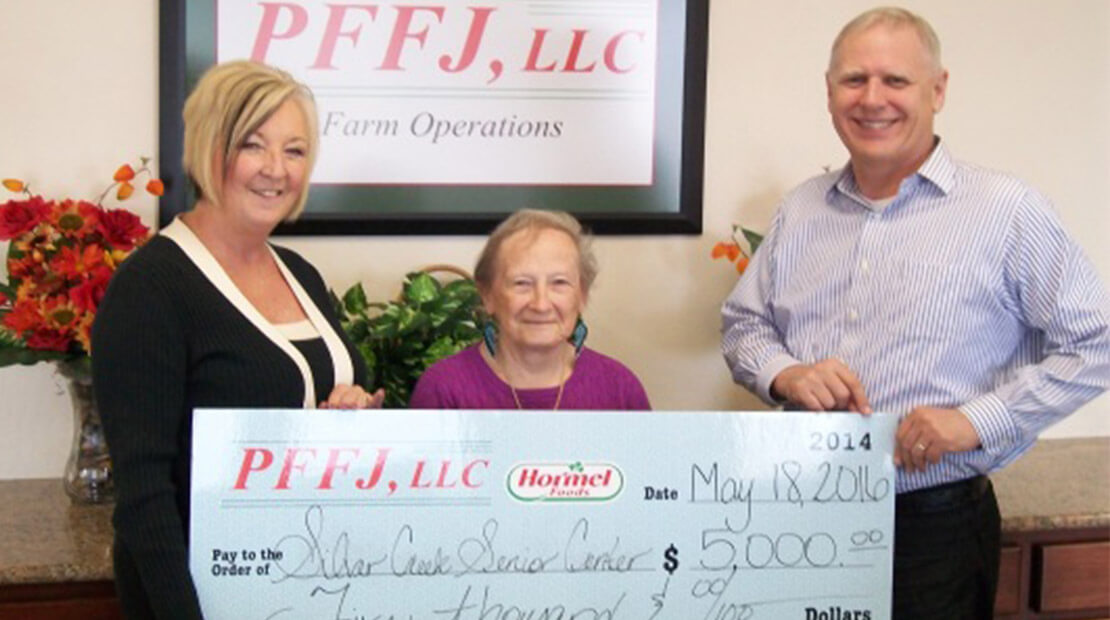 Snowflake, Ariz.
PFFJ Farms, LLC – AZ Division, PFFJ-CA Division, CHAMP LLC and Mountain Prairie, each donated $10,000 to local organizations to fight hunger.
The donations are part of the Hormel Foods Plant Community Donations Program, which gives employees the opportunity to assist local hunger relief organizations and strengthen the communities where they live and work.
In Arizona, $5,000 was donated to Shepherd's Kitchen Food Bank and $5,000 to the Silver Creek Senior Center.
In California, $10,000 was donated to Corcoran Community Christians For Emergency Aid.
CHAMP donated $5,000 to Friday Food-Bag Foundation and $5,000 to Needs Inc.
Mountain Prairie donated $5,000 to Associated Charities of La Junta and $5,000 to Bent County Helping Hands.
"We are thrilled to continue to assist these organizations in the fight against hunger in our community," said Jose L. Rojas, vice president of farm operations at PFFJ Farms. "Our company is proud to support neighbors and friends to help fight hunger right here."