Hormel Foods Donation Helps Fight Hunger in Atlanta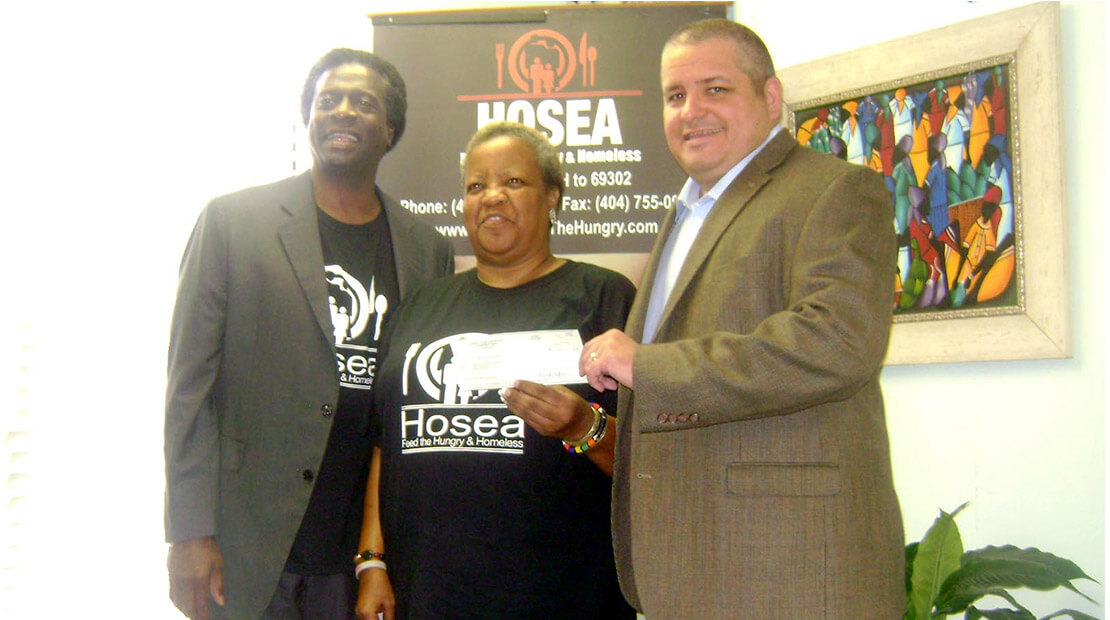 Atlanta, Ga.
The Atlanta Plant (Tucker, Ga.), the local manufacturing plant owned by Hormel Foods Corporation (NYSE:HRL), announced today that it is donating $10,000 to fight hunger in Atlanta and surrounding communities.
The Atlanta Plant is presenting the donation to Hosea Feed The Hungry and Homeless, a non-profit organization that aims to raise awareness about problems facing those living in poverty or those who are at-risk at slipping into poverty. In addition, Hosea Feed The Hungry and Homeless mobilizes products, volunteers and financial resources to help those in need.
"On behalf of the Hormel Foods Atlanta Plant, it gives me great pleasure to present this check for $10,000 to Hosea Feed The Hungry and Homeless of Atlanta," said John D. Hoag, plant manager, Atlanta Plant. "Thanks to the hard work of our employees, Hormel Foods has a long history of philanthropy. Through the company's On Our Way to Ending Hunger program we have the ability for our employees to assist hunger relief organizations in our communities. We feel it is important to give back to the communities we call home."
"I am very pleased to learn that Hormel Foods is concerned about hunger in America and that they have worked in states across the country to address the issue of hungry children and senior citizens," said Elisabeth Omilami, president and CEO of Hosea Feed The Hungry and Homeless. "We are so happy to partner with them in this region to eradicate hunger and make sure that our children have a fresh start in school."
For the third consecutive year, Hormel Foods is giving funds to U.S. manufacturing facilities to share with nonprofits in their respective communities to fight hunger. In 2012, Hormel Foods donated $220,000 to local hunger relief organizations in more than 20 communities where it has U.S. manufacturing facilities.
"For the last two years, we've been able to assist our plant communities in local hunger relief efforts," said Julie H. Craven, vice president of corporate communications at Hormel Foods. "We are committed to helping fight hunger in the areas where we live and work. It's with great excitement that we continue the program throughout 2013."
Hormel Foods is helping those in need both in the U.S. and internationally. Through its On Our Way to Ending Hunger program, the company collaborates with retailers, nonprofits and the government on hunger relief efforts; nourishes the hungry in the U.S. and abroad; and motivates individuals and corporate partners to take action to fight hunger.