Hormel Foods Donation Helps Fight Hunger in Beloit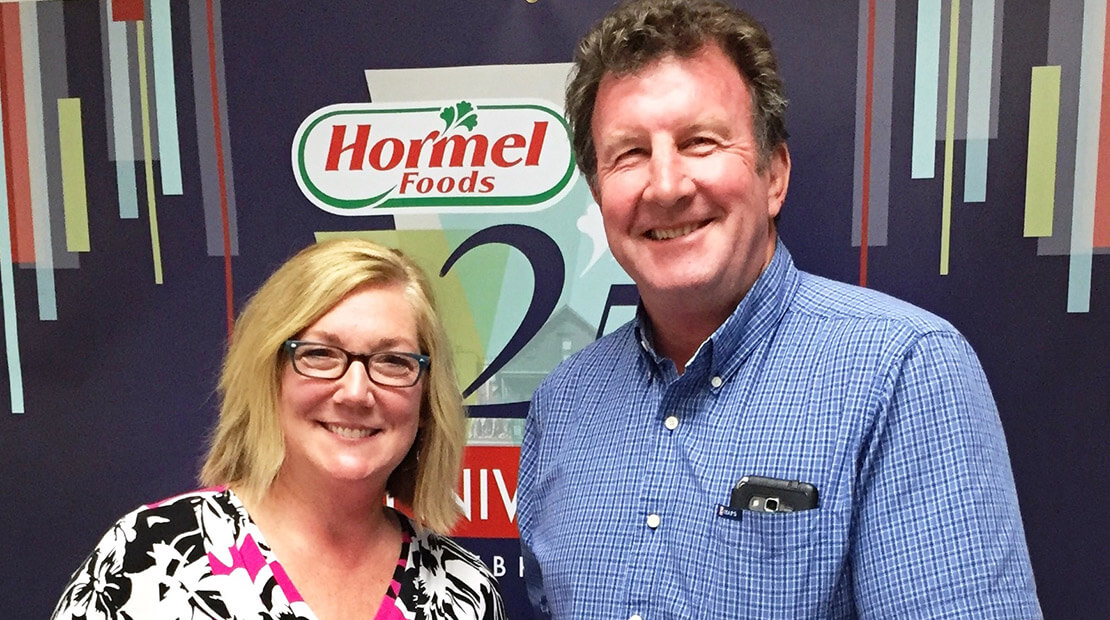 Beloit, Minn.
The Beloit (Wis.) Plant of Hormel Foods Corporation (NYSE: HRL), recently donated $10,000 to Beloit Meals on Wheels to help fight hunger in the Beloit community.
"We are honored to team up with Beloit Meals on Wheels to help support the fight against hunger," said Scott Ramlo, plant manager of the Beloit Plant. "Our employees and the company are committed to continue fighting hunger in our community."
For the sixth consecutive year, Hormel Foods is giving funds to U.S. manufacturing facilities to share with nonprofits in their respective communities to fight hunger. In 2015, Hormel Foods donated $400,000 to local hunger relief organizations in 40 U.S. communities where it has manufacturing facilities, bringing the program's total contribution to local hunger relief efforts to more than $1 million thus far. In 2016, the company is providing plant locations with funds to continue the program.
"We are honored to receive this generous donation from Hormel Foods," said Ellen Wiegand, executive director of Beloit Meals on Wheels. "Our goals are simple: we provide our clients with a daily, nutritious hot meal that improves their health and diet; a daily check-up and visit that makes them feel safer; and the opportunity to continue living independently, with dignity, in their own home. The support of Hormel Foods has repeatedly played a key role in our success in fulfilling our mission. Gifts like these make a difference in the lives of our seniors and make our community a great place to live."
Hormel Foods is helping those in need both in the United States and internationally through its On Our Way to Ending Hunger program. The company collaborates with retailers, nonprofits and the government on hunger relief efforts; nourishes the hungry in the U.S. and abroad; and motivates individuals and corporate partners to take action to fight hunger.