Hormel Foods Donation Helps Fight Hunger in Jennie-O Turkey Store in Willmar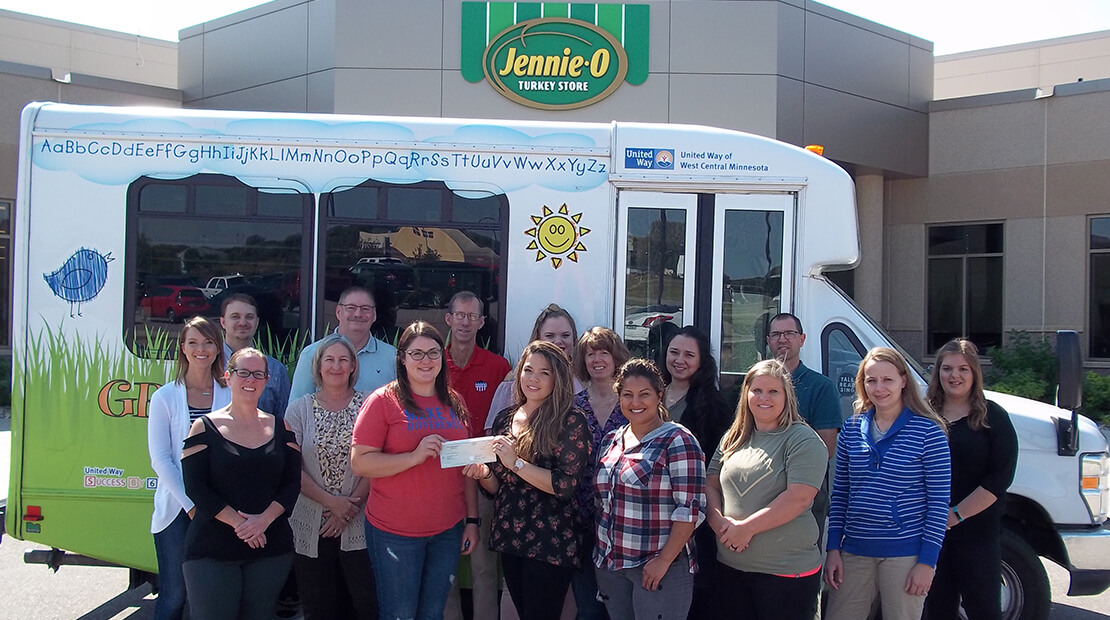 Willmar, Minn.
Jennie-O Turkey Store, owned by the Hormel Foods Corporation (NYSE: HRL), announced today in Willmar that it has donated $10,000 to the United Way for the Growmobile food backpack program to help fight hunger in the community
Jennie-O Turkey Store, which operates two plants in Willmar in addition to its corporate office, has donated funds to this organization in previous years.
"We are inspired by the United Way for Growmobile and their efforts to fight hunger in our community and we are honored to join them in that fight," said Pat Solheid, Vice President of Human Resources at Jennie-O Turkey Store Corporate Office in Willmar. "I would like to thank our employees, whose dedication and hard work make it possible for us to help those in need. On behalf of Jennie-O Turkey Store in Willmar we are impacting the lives of our neighbors with the power of food. We are excited to help do our part in making a difference."
This is the eighth consecutive year Hormel Foods has given funds to its locations to share with nonprofits in their respective communities to fight hunger. In 2017, Hormel Foods donated $300,000 to local hunger relief organizations in 30 U.S. communities, bringing the program's total contribution to local hunger relief efforts to more than $2 million thus far. Through this program as well as disaster relief efforts and other donations, Hormel Foods contributed $5.4 million in cash and product donations to help address hunger in 2017.
"Hormel Foods is committed to fighting hunger in communities around the world where our employees work and live," said Wendy Watkins, vice president of corporate communications at Hormel Foods. "By working with organizations at a local level, our locations have found great success in helping meet their community's unique needs to help end hunger."
Additional information about the company's fiscal 2017 hunger relief efforts is available in the Hormel Foods 2017 Corporate Responsibility Report.