Hormel Foods Earns 100 Percent on Human Rights Campaign Foundation's 16th Annual Scorecard on LGBTQ Workplace Equality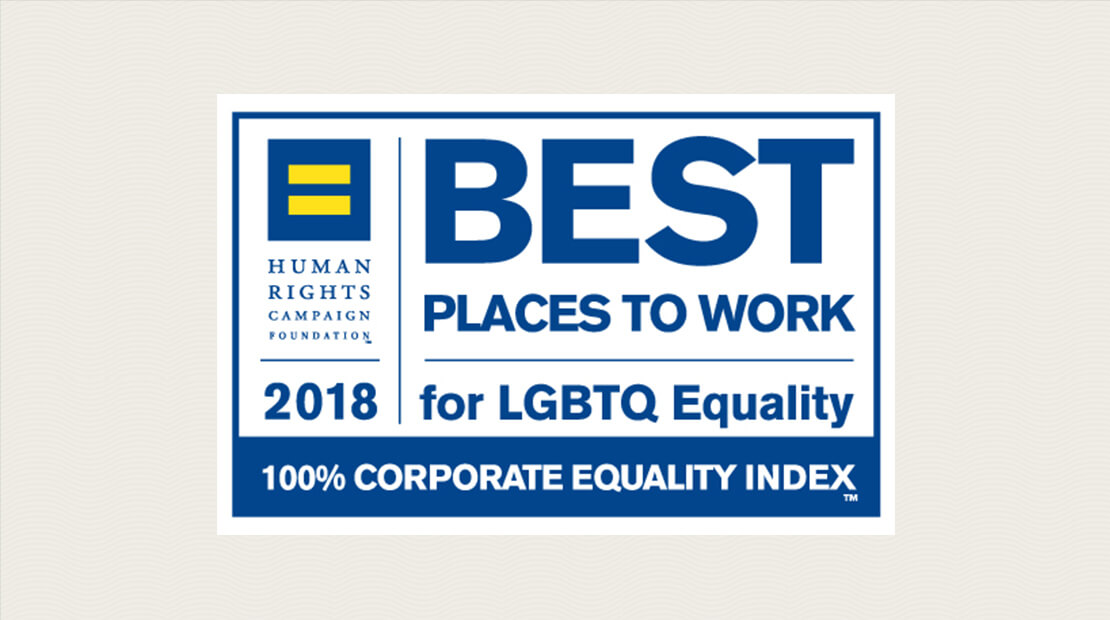 Austin, Minn.
Hormel Foods Corporation (NYSE: HRL) today announced that it received a perfect score of 100 percent on the 2018 Corporate Equality Index (CEI), a national benchmarking survey and report on corporate policies and practices related to lesbian, gay, bisexual, transgender and queer (LGBTQ) workplace equality, administered by the Human Rights Campaign Foundation
Hormel Foods joined the ranks of 609 major U.S. businesses that also earned top marks this year.
"It is an honor to receive a perfect score for the third year in a row on the Human Rights Campaign Corporate Equality Index," said Andre Goodlett, corporate manager of diversity and inclusion at Hormel Foods. "We believe a diverse and inclusive workforce fosters innovation and creates an environment filled with unique perspectives. As a result, diversity and inclusion help us meet the needs of customers and consumers around the world."
The 2018 CEI rated 947 businesses in the report, which evaluates LGBTQ-related policies and practices including non-discrimination workplace protections, domestic partner benefits, transgender-inclusive health care benefits, competency programs and public engagement with the LGBTQ community. The company's efforts in satisfying all of the CEI's criteria results in a 100 percent ranking and the designation as a Best Place to Work for LGBTQ Equality.
"Hormel Foods continues to grow and change to emulate the shifting demographics in our consumer base," said Steve Blevins, co-chair of the HProud & Allies employee resource group at Hormel Foods. "Our commitment to quality extends beyond our products to incorporate our people and culture. Receiving the highest marks on the 2018 Corporate Equality Index shows that people outside the company witness our values in motion. We will continue to provide an atmosphere for all people, cultures and backgrounds."
Hormel Foods was also recently recognized by Forbes on its World's Best Employers 2017 list and was awarded a silver Stevie Award as an Employer of the Year in the food and beverage category. In addition, the company has been on the Best for Vets Employers List by Military Times for five consecutive years and on the 100 Best Corporate Citizens List by Corporate Responsibility magazine for nine consecutive years.
For more information about the 2018 Corporate Equality Index, or to download a copy of the report, visit www.hrc.org/cei.