Hormel Foods Highlights its Path Forward at Barclays Global Consumer Staples Conference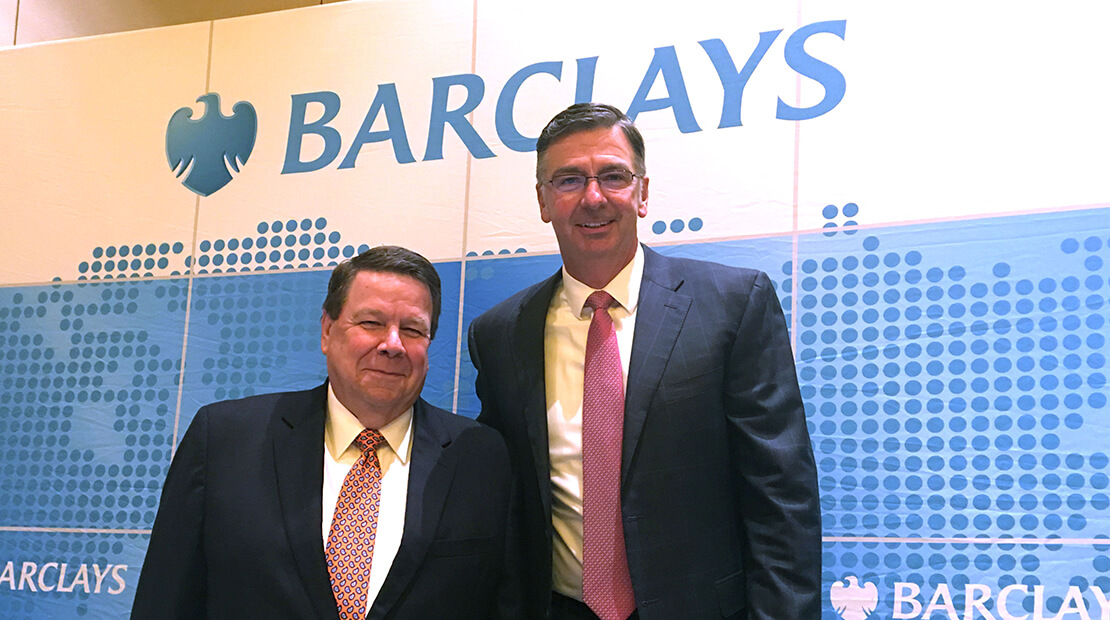 Austin, Minn.
At the Barclays Global Consumer Staples Conference in Boston, Mass., Jim Snee, chairman of the board, president and chief executive officer at Hormel Foods Corporation (NYSE: HRL), and Jim Sheehan, senior vice president and chief financial officer, presented the company's strategy for growth and track record of delivering industry-leading shareholder returns.
During the presentation, Snee discussed the role brand building, innovation, acquisitions and balance play in the company's long-term strategy. Sheehan reviewed the company's financial performance, reiterating the company's commitment to returning cash to shareholders through increased dividends.
"We have delivered earnings growth 28 out of 32 years and have been able to deliver 52 consecutive years of dividend increases," Snee commented during the presentation. "Our long-term strategy is sound and will continue to deliver the growth that we expect. I am very confident in our team around the globe that manages our leading position as a global branded food company with an unmatched portfolio of brands that will continue to win in the marketplace and deliver growth well into the future."