Hormel Foods Highlights Record 2016 Performance and Focuses on the Future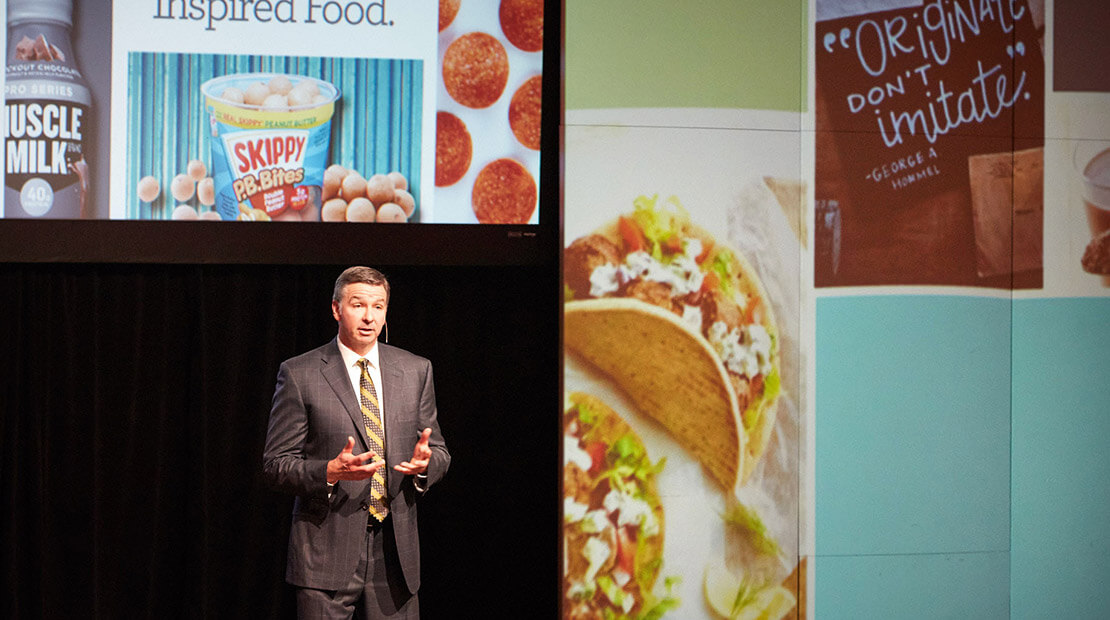 AUSTIN, Minn.
Hormel Foods Corporation (NYSE: HRL) shared the record results of fiscal year 2016, highlights from its 125th anniversary celebration events and how it will continue to drive future growth during its annual stockholder meeting in Austin, Minn.
Jim Snee, president and chief executive officer at Hormel Foods, delivered the evening's featured presentation and commented on the company's 2016 performance. "2016 was another banner year for Hormel Foods and we continue to be inspired by our mission to produce some of the most trusted and iconic food products for millions of consumers around the globe," Snee said. "We achieved record sales of $9.5 billion and record earnings of $1.64 per share, a 29 percent increase over the previous year."
Snee showed highlights from the events of the company's 125th anniversary celebrations from around the world and discussed the 2017 outlook for Hormel Foods. "Our formula for success will continue to allow us to build our portfolio of brands that consumers love, accelerate innovation, complete revolutionary acquisitions and build our balanced model across all of our businesses. We are well positioned to fuel more record-breaking years ahead and I could not be more excited about our future. We have a talented and inspired group of employees who are focused on driving growth, innovation and continued success now and into the next 125 years."
*Adjusted Financial Measures
Download the 2017 Hormel Foods Annual Meeting recap.