Hormel Foods Highlights Strategic Growth Initiatives at Barclays Global Consumer Staples Conference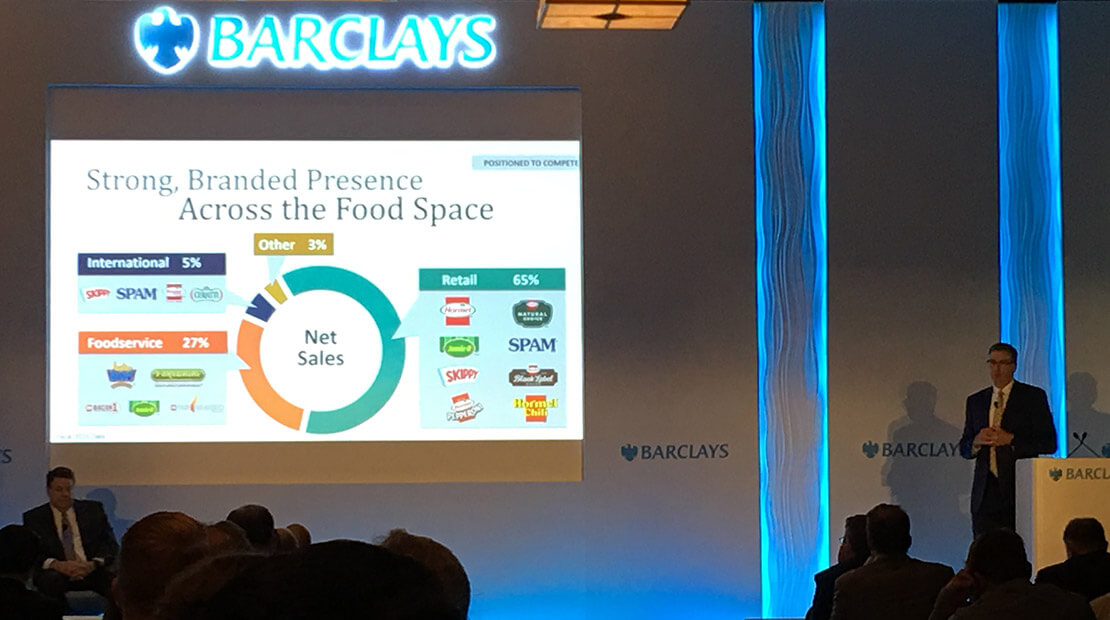 Austin, Minn.
During the Barclays Global Consumer Staples Conference in Boston, Mass., Jim Snee, president and chief executive officer at Hormel Foods Corporation (NYSE: HRL), and Jim Sheehan, senior vice president and chief financial officer, offered insights on the company's strategic growth initiatives, including recent acquisitions and strategic investments.
During the presentation, Snee discussed the company's third quarter results, the strategy for long-term growth and details associated with the recent acquisitions of Fontanini Italian Meats and Sausages and the Ceratti® brand. Sheehan reviewed the company's financial strategy for growth.