Hormel Foods Highlights Strategy for Targeted Growth at Barclays Back-to-School Consumer Conference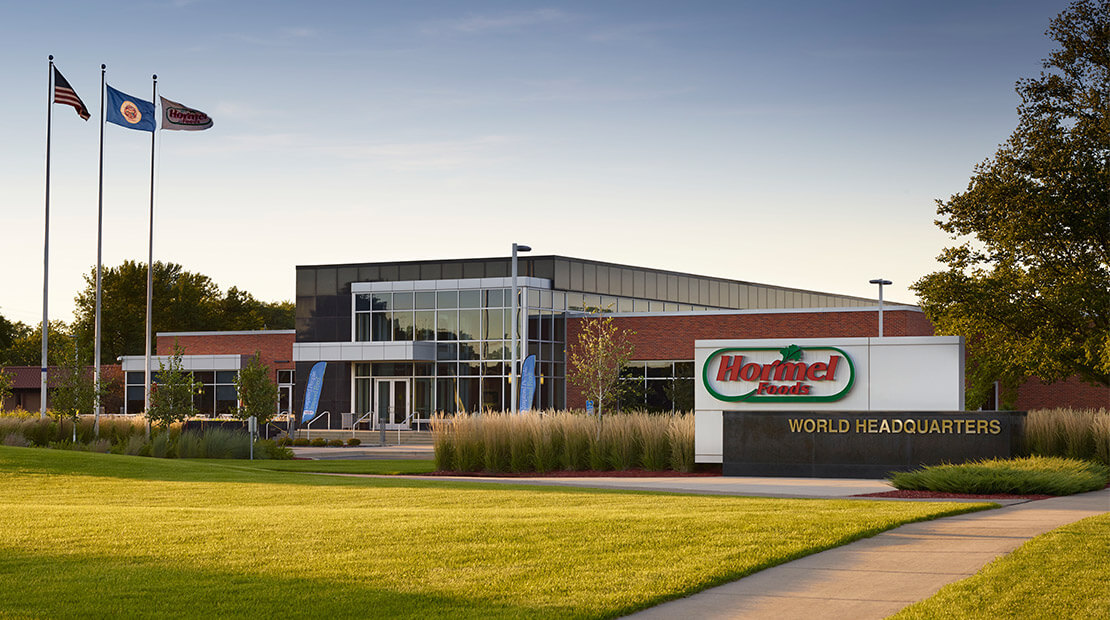 Austin, Minn.
During the annual Barclays Back-to-School Consumer Conference in Boston, Mass., Jeffrey M. Ettinger, chairman of the board, president and chief executive officer at Hormel Foods Corporation (NYSE: HRL), offered insights on the company's strategy for targeting category growth with new products and driving sales in international markets.
"Our continued focus on innovation has brought many creative and convenient value-added food products to consumers," Ettinger said. "We have achieved more than $2 billion in total sales from new products created since 2000 and have challenged our team to achieve $3 billion by 2016."
Ettinger noted that seven of the company's new products were recognized as "2013 Editors' Picks" by Progressive Grocer magazine, including the new Hormel®REV® snack wraps.
"The launch of our Hormel®REV® snack wraps is the latest example of our innovative spirit, and offers a unique, high protein option to the fast-growing snacking category. We are very excited about the potential of this product," Ettinger said.
Ettinger explained that in addition to innovation, the company will be focusing on driving sales outside of the United States. "We expect our International & Other segment to be a driver of accelerated growth for the company," Ettinger said.
In January, Hormel Foods acquired the iconic SKIPPY® peanut butter products and has fully integrated the operations, logistics and sales of the brand into its Grocery Products division domestically, where it has performed well. Ettinger stated SKIPPY® will be a key driver of its international growth plans, especially in China. Closing of that deal is targeted to be completed by the end of fiscal 2013.
Ettinger concluded by highlighting the company's strong history of solid financial performance, noting the company has increased dividends to shareholders for 47 consecutive years.
To listen to the recorded version of the webcast click the following link: http://phx.corporate-ir.net/phoenix.zhtml?p=irol-eventDetails&c=71258&eventID=5011288