Hormel Foods Partners with Convoy of Hope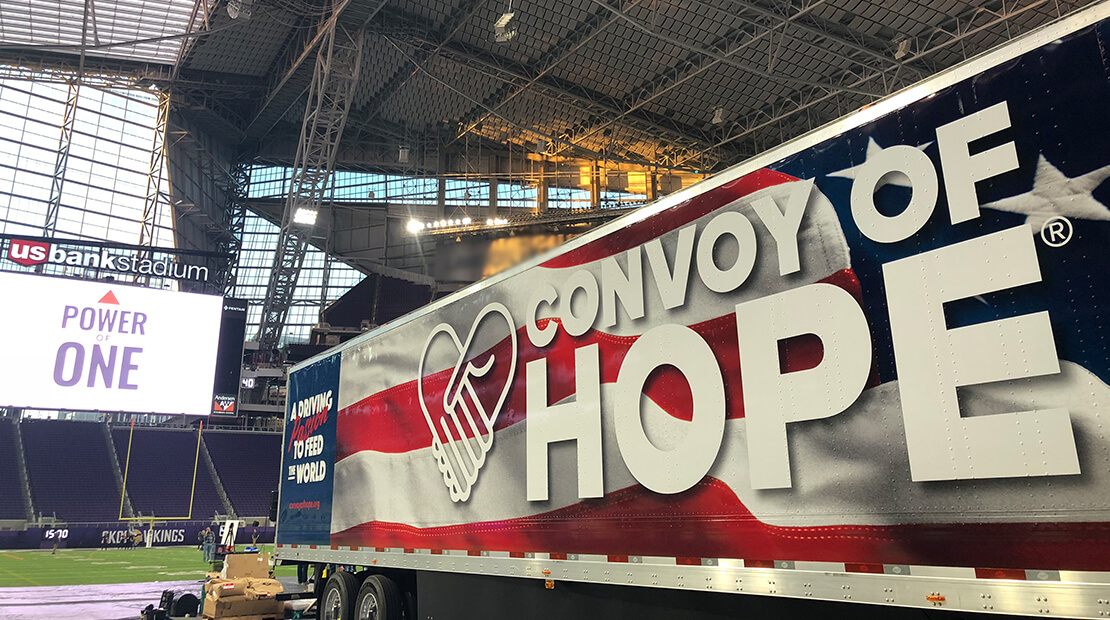 Springfield, Mo.
An estimated 50,000 meals were packed on November 14
Members of Hormel Foods came together on November 14 to pack more than 50,000 meals as part of their partnership with Convoy of Hope.
More than 200 Hormel Foods staff convened at the U.S. Bank Stadium in downtown Minneapolis, Minn. to help Convoy as part of the Foodservice team's national sales meeting. They enlisted the help of The Pack Shack, an organization that assists nonprofits by bringing people together to pack meals.
"We are grateful Hormel Foods continually shows up in times of great need for our organization and our country," says Bill Whitworth, Convoy of Hope's procurement director. "Convoy of Hope would not be able to do the work we do without partners like Hormel Foods by our side during times of disaster. The food packing event will help us supply meals to people who need help and hope."
Hormel Foods originally helped support Convoy of Hope Community Events, which provide groceries, haircuts, dental screenings and other services to families in need. The partnership quickly expanded to include disaster relief efforts and other Convoy of Hope programs.