Hormel Foods Raises Outlook for Fiscal Year 2009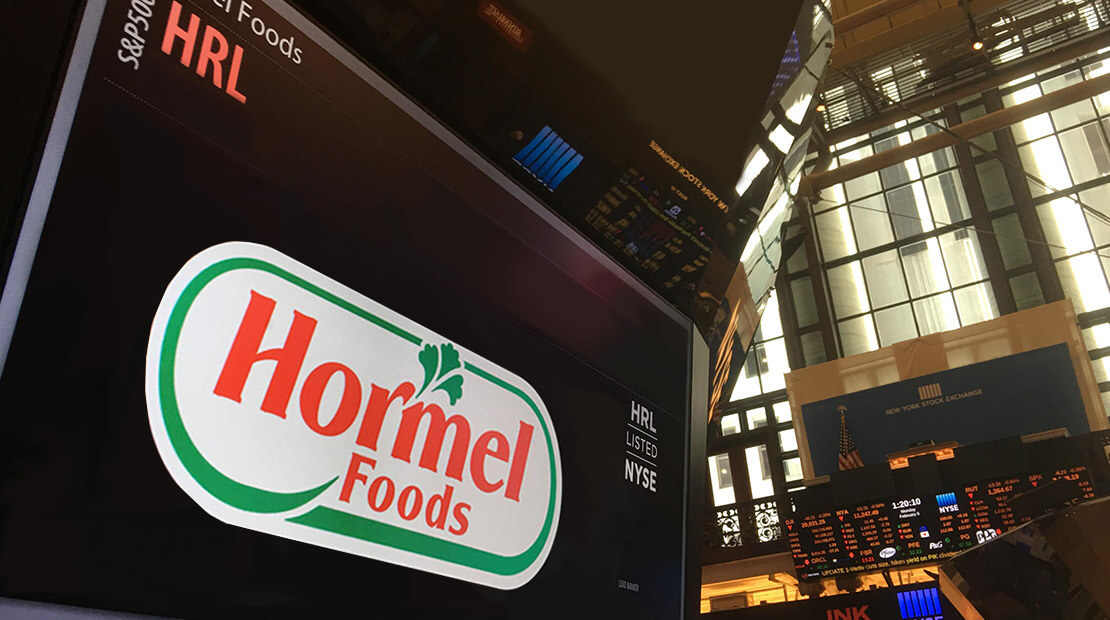 Austin, Minn.
Hormel Foods Corporation (NYSE: HRL), a multinational marketer of consumer-branded meat and food products, today said it is increasing its guidance for fiscal 2009 earnings.
"A strong performance from our Refrigerated Foods segment, an improved performance by our Jennie-O Turkey Store segment and continued solid results from our Grocery Products segment, allowed us to deliver a stronger than expected third quarter. We also benefited from better investment performance in our rabbi trust," said Jeffrey M. Ettinger, chairman of the board, president and chief executive officer.
"These results have led us to increase our earnings guidance range for fiscal year 2009. Based on our performance to date, we are raising our full year guidance to $2.36 – $2.42 per share from our earlier guidance of $2.15 – $2.25 per share.
We will provide more details regarding the third quarter and the 2009 outlook during our conference call on Thursday, Aug. 20, 2009, at 8:30 a.m. CT," Ettinger concluded.