Hormel Foods Reports Record Second Quarter Results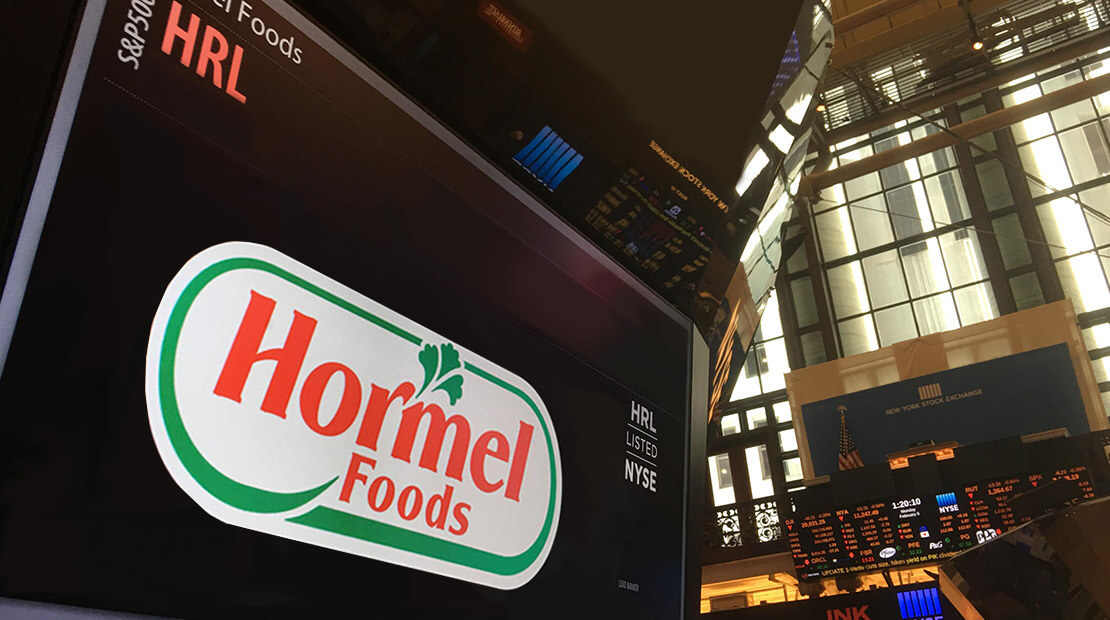 Austin, Minn.
Hormel Foods Corporation (NYSE: HRL) today reported its performance for the fiscal year 2014 second quarter.
All comparisons are to the second quarter of fiscal 2013.
HIGHLIGHTS

Second Quarter
Record diluted EPS of $0.52, up 13 percent from $0.46 per share
Segment operating profit increased 14 percent
Record dollar sales of $2.2 billion, up 4 percent; volume down 1 percent
Grocery Products operating profit up 16 percent; volume up 1 percent; dollar sales flat
Refrigerated Foods operating profit up 38 percent; volume flat; dollar sales up 10 percent
Jennie-O Turkey Store operating profit up 2 percent; volume down 5 percent; dollar sales down 1 percent
Specialty Foods operating profit down 26 percent; volume down 14 percent; dollar sales down 12 percent
International & Other operating profit up 34 percent; volume up 26 percent; dollar sales up 23 percent
The company reported fiscal 2014 second quarter net earnings of $140.1 million, up 12 percent from net earnings of $125.5 million a year earlier. Diluted earnings per share for the quarter were $0.52, up 13 percent compared to $0.46 last year. Sales for the quarter were $2.2 billion, up 4 percent from the same period in fiscal 2013.
COMMENTARY
"Our team achieved a record second quarter both in terms of dollar sales and earnings per share," said Jeffrey M. Ettinger, chairman of the board, president and chief executive officer. "We improved operating profit margins on a total company basis and in four of our five segments."
"Beneficial pork operating margins and growth in our value-added foodservice business drove our Refrigerated Foods segment results. Our Grocery Products and International segments continued to deliver distribution gains with SKIPPY® peanut butter this quarter," commented Ettinger. "Favorable turkey commodity markets and growth in value-added product sales helped to mitigate lower live production results in our Jennie-O Turkey Store segment," stated Ettinger.