Hormel Foods to Host Investor Day at the New York Stock Exchange Today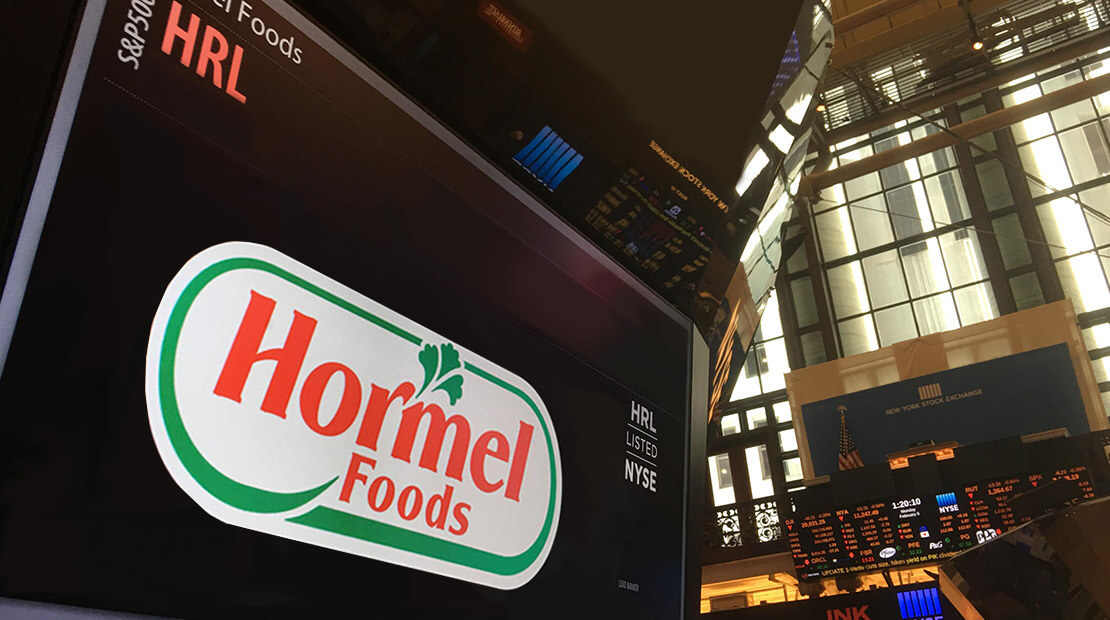 Austin, Minn
Updates Fiscal 2019 Earnings Guidance to $1.76 to $1.80 per share from $1.71 – $1.85 per share
Today, Hormel Foods (NYSE: HRL), a global branded food company, will host its Investor Day at the New York Stock Exchange in New York City. Jim Snee, Chairman of the Board, president and chief executive officer, and Jim Sheehan, executive vice president and chief financial officer along with nine other senior executives will provide insights on the company's strategies for delivering sustainable long-term growth. In addition, Snee will outline the Company's 2020 Path Forward, a set of six strategic initiatives to achieve the company's key results.
In connection with Investor Day, the company updated its fiscal 2019 earnings guidance to $1.76 – $1.80 per share from $1.71 – $1.85 per share. The company will provide details of the fourth quarter results and fiscal 2020 outlook on its upcoming earnings call on November 26, 2019.
Today's event will start at 8am EST and conclude at 12:00pm EST. The speaker presentations for the event will be published at 7:55am EST. To view the live videocast of the event or the presentations, go to the company's website, www.hormelfoods.com, click on Investors, and you will find a link to the videocast and presentations. If you are unable to view the live videocast, an archived version will be available at the above-mentioned website following the presentation.