The Muscle Milk® Brand Inks Deal With Soccer Standout Julie Johnston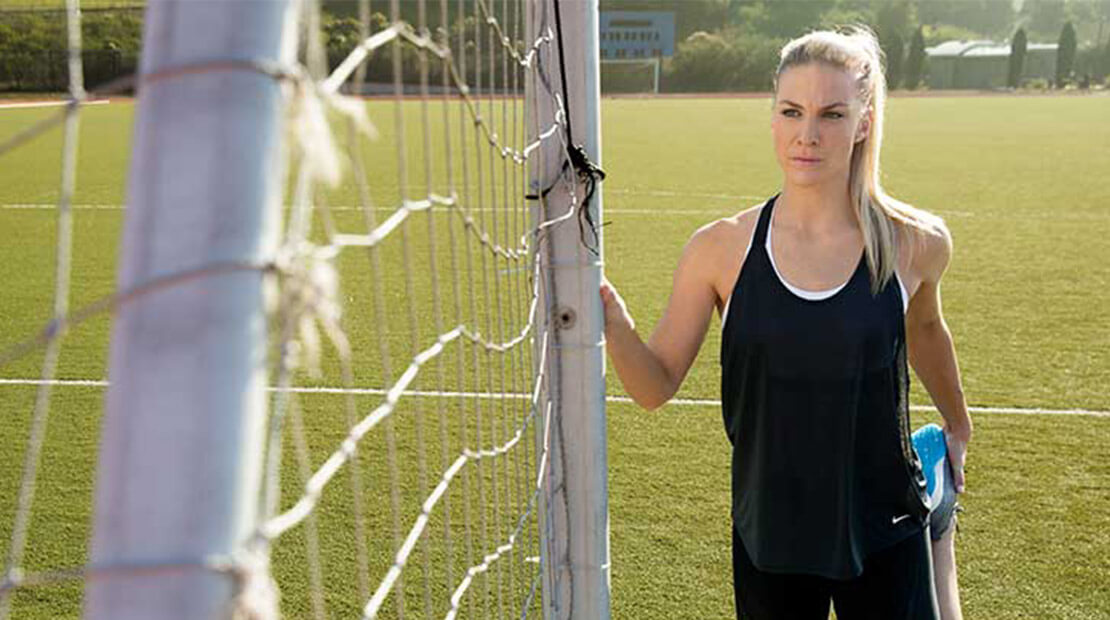 Walnut Creek, Calif.
Launches first national television commercial targeted at females
CytoSport, Inc., the parent company of the MUSCLE MILK® brand, announced today that the brand has signed a partnership with professional soccer player Julie Johnston. The 2014 professional female soccer Rookie of the Year and 2015 World Cup champion will star in the brand's first national TV campaign directed entirely at active females. The spot titled "For Women With Muscles" began airing last week on national TV.
"I'm proud to help start the conversation that women shouldn't be afraid of their muscles," said Johnston, a starting defender for the women's national soccer team. "It's an honor to align with a brand that not only supports my physical training, but also shares my values in delivering messages of positive, healthy living for everyday life. The MUSCLE MILK® team has gone to great lengths to produce products that athletes and consumers can trust, paying close attention to us as females. Everyone needs protein, and that message is key right now as we all strive to live a healthy, active lifestyle."
The "For Women With Muscles" campaign shows how a wide audience of females use their muscles—whether it's running a 10K, finding the energy to fight through the work day, trying to keep up in a yoga class or just spinning through the pain. Women should embrace their physical strength.
In addition to the campaign, the MUSCLE MILK® brand will feature Johnston through digital and social content, marketing collateral and through unique brand experiences for retail and distributor partners.
"Julie is an energetic, authentic and powerful leader who truly represents our brand in and out of sports," said Greg N. Longstreet, president and chief executive officer of CytoSport, Inc. "She is an athlete whose character and drive shine even brighter than her many accomplishments. We're extremely proud to partner with her to help tell this story to female consumers."