Shoppers Request Smarter Adjacencies for Convenience Foods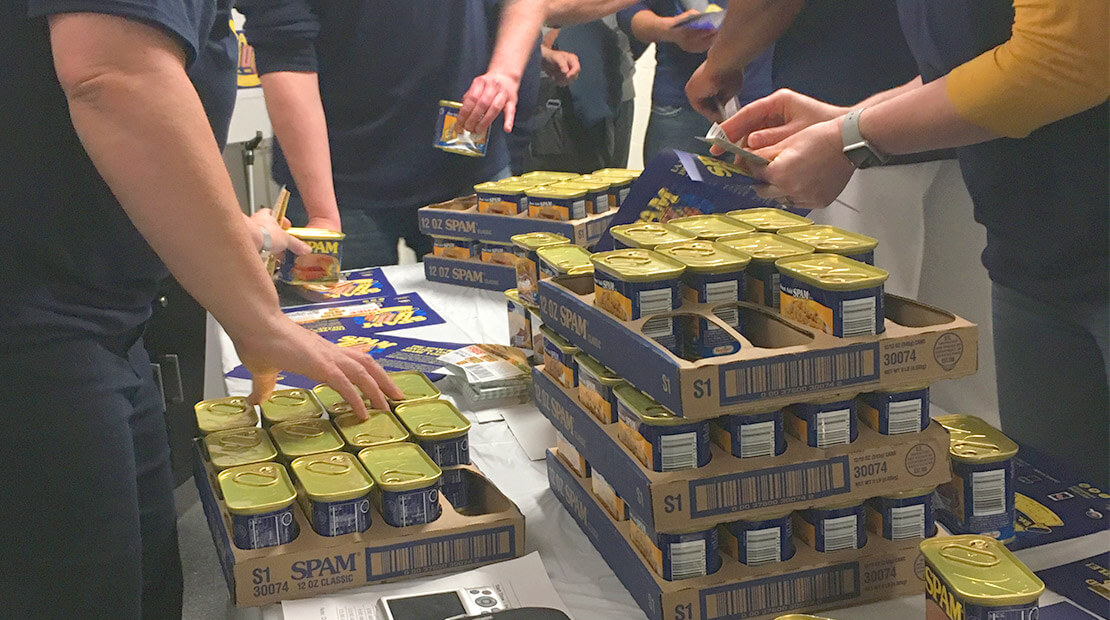 Austin, Minn.
Hormel Foods (NYSE: HRL) and Cannondale Associates today released the results of a study that found shoppers are looking for a more efficient and effective way to shop for convenience food items. In response to the survey findings, Hormel Foods developed a white paper outlining a convenience meals aisle to help retailers better serve convenience-minded shoppers. The full white paper is available on the White Papers tab at https://www.hormelfoods.com/newsroom/download/default.aspx.
Hormel Foods' in-depth shopper insights study found that rather than having convenience items scattered throughout the store, shoppers would prefer a dedicated convenience meals aisle where the full range of quick and easy products could be found.
To thoroughly understand how shoppers define and shop for convenience foods, Hormel Foods and Cannondale Associates interviewed 1,500 shoppers in-store, and analyzed more than 15 million frequent shopper card households and more than 100 million baskets. Additionally, they analyzed the buyer and basket interaction indices for convenience foods and a cultural anthropologist examined shopper's grocery lists, habits and patterns in the store.
"Our goal for this research study was to develop a fact-based, shopper-designed program that would improve the shopping experience, and in turn, help retailers optimize their center store for increased sales," said Bob Samples, director of category planning and support for Hormel Foods. "Americans today are eating in more, but we're not cooking more. Instead, we're relying on convenient meal solutions to feed ourselves and our families. By creating a convenience meals aisle, retailers have an opportunity to better serve today's busy shoppers and grow their center store."
The convenience meals aisle is located in the center store, a highly profitable area for retailers, representing 88 percent of total store net profit. Additionally, the Hormel Foods research found that convenience meal shoppers are worth up to 31 percent more annually than other shoppers for retailers and that "Best in Class" retailers generate up to 12 percent higher aisle sales.
"By leveraging our knowledge of the center store, studying how shoppers interact with various products and categories, and then combining those insights with our experience delivering innovative convenient meal solutions for consumers, we were able to develop a comprehensive solution that benefits both retailers and shoppers," said Bob Pepper, group product manager for Hormel Brands. "By approaching the project from multiple angles and including cross-functional disciplines, we were able to deliver on the retailer's desire for improved profitability while at the same time providing solutions that will improve the shopping experience for the convenience-seeking consumer."
Hormel Foods designed its convenience meals aisle solution to allow retailers to customize it to specifically meet the needs of their stores and shoppers. For example, retailers can implement the solution in small steps, starting with key adjacencies, and can integrate private label with national brands to find the right assortment of products to fit serve their clientele.
During this study, shoppers defined which products they would include in the convenience meals aisle, as well as the organization of those items within the aisle. Shoppers requested that ultra-convenient items, such as microwavable meals and microwavable soups, should be placed at the end of the aisle nearest the front of the store, and more time-intensive meals, such as boxed dinners and sides, including macaroni and cheese and add-meat-and-heat entrees, should be placed toward the back of the store. Shoppers also chose a name for this aisle: the "Convenience/Prepared Foods" aisle.