SKIPPY® Peanut Butter Team Announces New Advertising Campaign – "Go To Your SKIPPY® Place™"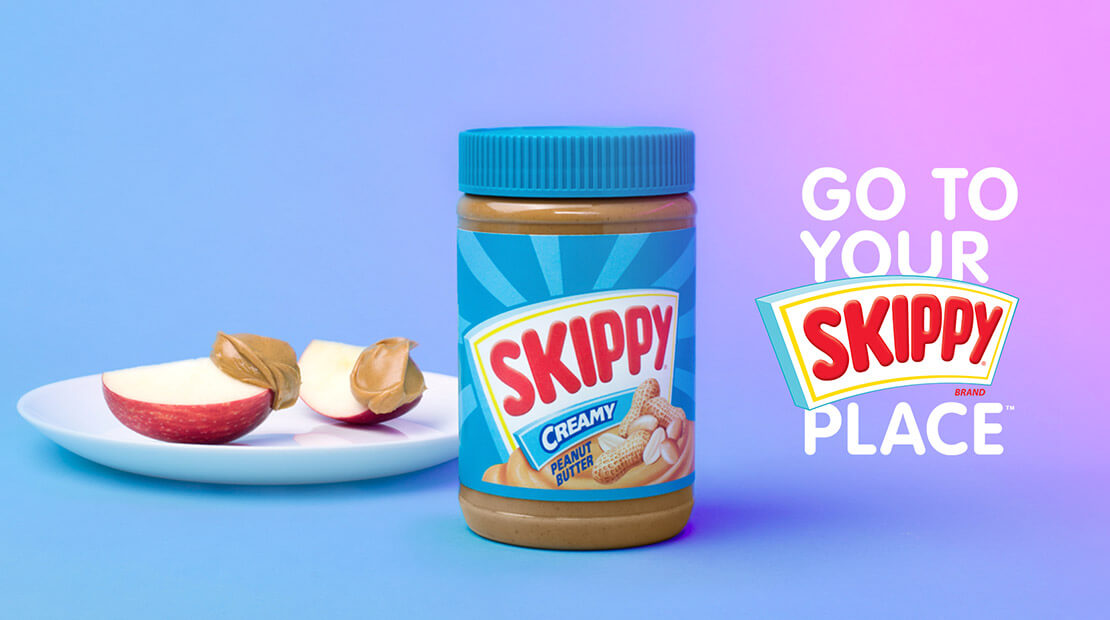 Austin, Minn.
There are as many versions of "happy places" as there are people who have them, but if you're a peanut butter lover, only one escape will do: Go To Your SKIPPY® Place™.
That's the premise of the new ad campaign launched today by the makers of SKIPPY® peanut butter. The national campaign was created to remind people that no matter what else is going on, you deserve to give yourself an occasional timeout and a peanut butter snack.
"More than ever, we realize that sometimes all you need is a little break or a reminder to slow down and take a minute to yourself," said Jennesa Kinscher, brand manager for SKIPPY® peanut butter.
The campaign's spots – airing nationally today throughout the United States – are fueled with music and rich images of some of life's special moments. Who can resist puppies and kids? Spoiler alert: Both make an appearance, creating a bit of adorable mayhem in the process. And suddenly, a simple scoop or smear of SKIPPY® peanut butter transports the lead characters to a place of relaxation and indulgence.
"This campaign does an amazing job of recognizing some everyday situations that could be stressful, but when you're able to take a quick break from reality with something as simple as SKIPPY® peanut butter, you give yourself a few stolen moments in which to forget about the chaos," Kinscher said.
The Go To Your SKIPPY® Place™ campaign, developed with BBDO Minneapolis, is rolling out with two spots: "Puppy Parenting" and "Fun Aunt." They are airing on national television and various digital and social channels.
The anthem spots from the campaign can be viewed at www.peanutbutter.com.
Media planning and buying for the campaign was done by PHD Worldwide.
For more information about SKIPPY® peanut butter products, including recipes, nutritional information and where to buy them, visit www.peanutbutter.com or follow the brand on social media at www.Facebook.com/Skippy, www.Instagram.com/SkippyBrand and www.Twitter.com/Skippy.