The Makers of HORMEL® Chili Announce Two New Pour Over Varieties Formulated for Chili Dogs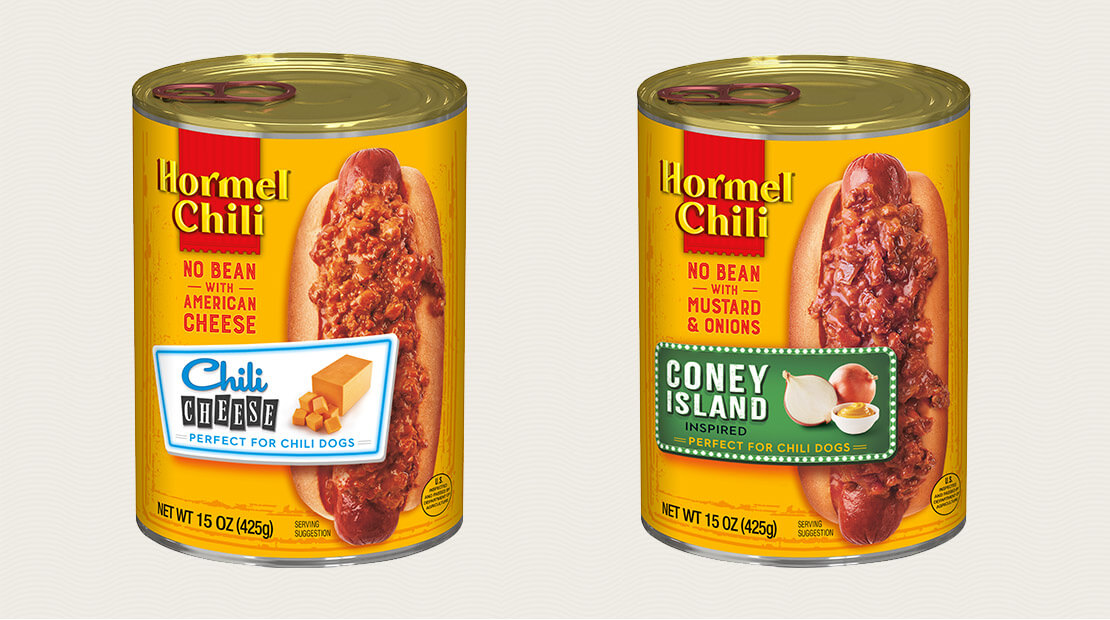 Austin, Minn.
The makers of Hormel® chili, America's iconic No. 1 selling chili brand, announced today the launch of two new chili pour overs – Chili Cheese and Coney Island – specially designed as chili dog toppings.
The two varieties, formulated to have a thicker consistency to allow the chili to stay on the hot dog better than traditional, no bean chili, were modeled after popular chili dog toppings. Hormel® Chili Cheese Chili is a no bean chili combined with American cheese while Hormel® Coney Island Chili is a no bean chili combined with mustard and onions.
"Consumers love chili dogs," said Sarah Johnson, Hormel® chili brand manager. "While usage spikes in the summer, we know consumers enjoy chili dogs year-round. Our new pour over chilis provide consumers a convenient, exciting and great tasting option to upgrade their daily meal routine."
The new products conveniently tie to the Hormel® chili brand's Pour On national advertising campaign launched earlier this year, which includes a series of spots featuring real-life moments where people can pour on Hormel® chili to energize to their typical dinner routine.
Hormel® Chili Cheese Chili and Hormel® Coney Island Chili (MSRP $2.09 – 2.79) are available in 15 oz. cans and can be found at select retailers nationwide.
For more information about Hormel® chili, including recipes, nutritional information and where to buy, visit www.hormel.com/brands/hormelchili or follow the brand on social media at www.facebook.com/hormel.chili, www.twitter.com/hormelchili, www.instagram.com/hormelchili, and www.pinterest.com/hormelchili.