The Makers of the HERDEZ® Brand Launch Four New Taqueria Street Sauces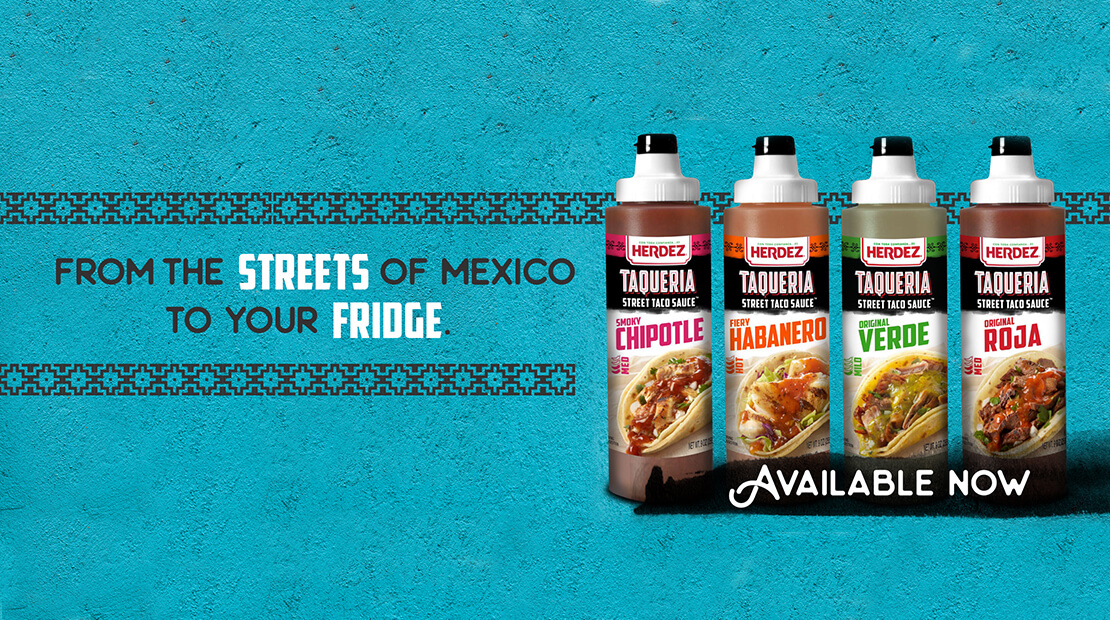 Orange, Calif.
Inspired by the ever evolving street taco trend in Mexico, the makers of the HERDEZ® brand, Mexico's No. 1 selling salsa, announced today the launch of four new HERDEZ® Taqueria Street Sauces.
As an authentic Mexican brand that is Mexico's No.1 salsa, HERDEZ®products bring bold flavors and authentic salsa types inspired by Mexico's rich culinary culture.
"These new taqueria sauces bring the authentic flavor of street tacos to your home," said Sebastian Friedman, brand manager at MegaMex Foods. "The inspiration for these sauces and the packaging was born from the local taquerias found across Mexico, where a truly authentic street taco needs little more than a simple filling and a drizzle of a sauce from the iconic squeeze bottle."
These sauces are unlike what a consumer might find on the shelf in the typical taco sauce section. They use real ingredients like fire roasted tomatoes and Poblano, Chile de arbol, fire-roasted Habanero and Chipotle peppers. They come in a range of heat and flavors for a truly customizable and authentic taco experience.
The four taqueria street sauce varieties include:
HERDEZ® Roja Taqueria Street Sauce
HERDEZ® Verde Taqueria Street Sauce
HERDEZ® Chipotle Taqueria Street Sauce
HERDEZ® Habanero Taqueria Street Sauce
Available in stores nationwide, each HERDEZ® Taqueria Street Sauce comes in a 9 ounce plastic squeeze bottle and has a suggested retail price of $3.59 – $3.99. For more information check out https://www.herdeztraditions.com/.