The Makers of the WHOLLY GUACAMOLE® Brand Bring One-of-a-Kind Avocado Exhibit to Seattle, August 10-12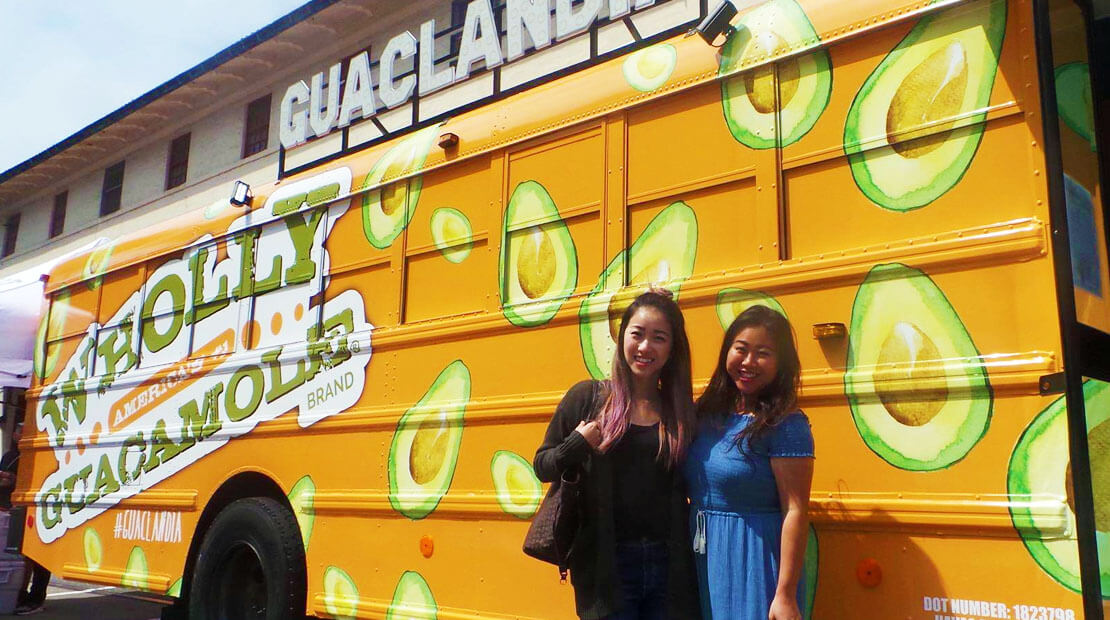 Orange, Calif.
America's No. 1 Refrigerated Guacamole's "Guaclandia" Offers Seattle Residents an Instagram-able Avocado Experience This Summer
With avocado fans clamoring for more and more ways to enjoy their favorite fruit, the makers of WHOLLY GUACAMOLE® brand dips invite Seattle-area avo-lovers to visit Guaclandia, its one-of-a-kind mobile exhibit dedicated to all things avocado, coming to Kirkland Summer Fest on Friday, August 10, from 3-7 p.m.; Saturday, August 11, from 11 a.m.-7 p.m.; and Sunday, August 12, from 11 a.m.-6 p.m. This photo-ready Instagram-able bus will bring the nation's love for avocado to life through interactive activities, engaging photo ops and unlimited samples of America's No. 1 refrigerated guacamole. Guaclandia will make millennials and avocado lovers' dreams come true, spreading real guac goodness and the brand's "keepin' it real" mentality throughout key cities in the U.S., including Seattle, this summer.
"Guacamole is more than a food—it's a cultural phenomenon," said Diana Pusiri, senior brand manager of the WHOLLY GUACAMOLE® brand. "Guaclandia is designed to celebrate guacamole's place in pop culture by providing guac fans with a fun and immersive avocado experience. It's an opportunity to have fun with friends and family while enjoying great tasting guacamole made with real ingredients."
Visitors of Guaclandia will have the chance to take selfies at the pop art-style avocado wall, sit in the "pit" of a giant avocado chair, enjoy inspiring tips on "keepin' it real"—just like WHOLLY GUACAMOLE® brand foods, and vie for a variety of prizes in a retro, avo-inspired arcade that includes a claw machine featuring avocado pool floats, pins, tote bags, pop sockets, dad hats and other branded swag. Plus, fans will exit Guaclandia by sliding into a jumbo ball pit!
Guaclandia makes its debut as part of the national launch of the company's portable and perfectly portioned WHOLLY GUACAMOLE® Snack Cups, a new and convenient way for people to enjoy the WHOLLY GUACAMOLE® brand they know and love while on the go. The new offering features its signature guacamole made from hand-scooped Hass avocados conveniently paired with just the right amount of crunchy tortilla chips. Visitors will have an opportunity to sample all three flavor-packed varieties of this great tasting, gluten-free snack – Classic, Spicy and Homestyle.
Guaclandia is free and open to the public, but space is limited, according to Pusiri.
To learn more about WHOLLY GUACAMOLE® products and what it means to keep it real, be sure to check out the Guaclandia bus nearest you or visit www.eatwholly.com.
About the WHOLLY GUACAMOLE® Brand
The WHOLLY GUACAMOLE® brand is a brand of MegaMex Foods, one of the largest manufacturers of pre-prepared Mexican food across the country. A global leader in food safety, quality and innovation, the WHOLLY GUACAMOLE® brand uses High Pressure Processing (HPP) to create WHOLLY® products. In addition, each product is made with hand-scooped Hass avocados and is gluten free and kosher certified. All WHOLLY GUACAMOLE® products are available nationwide in the produce or deli section of grocery stores. For more information, visit www.eatwholly.com.