Company Film Honored at Awards Ceremony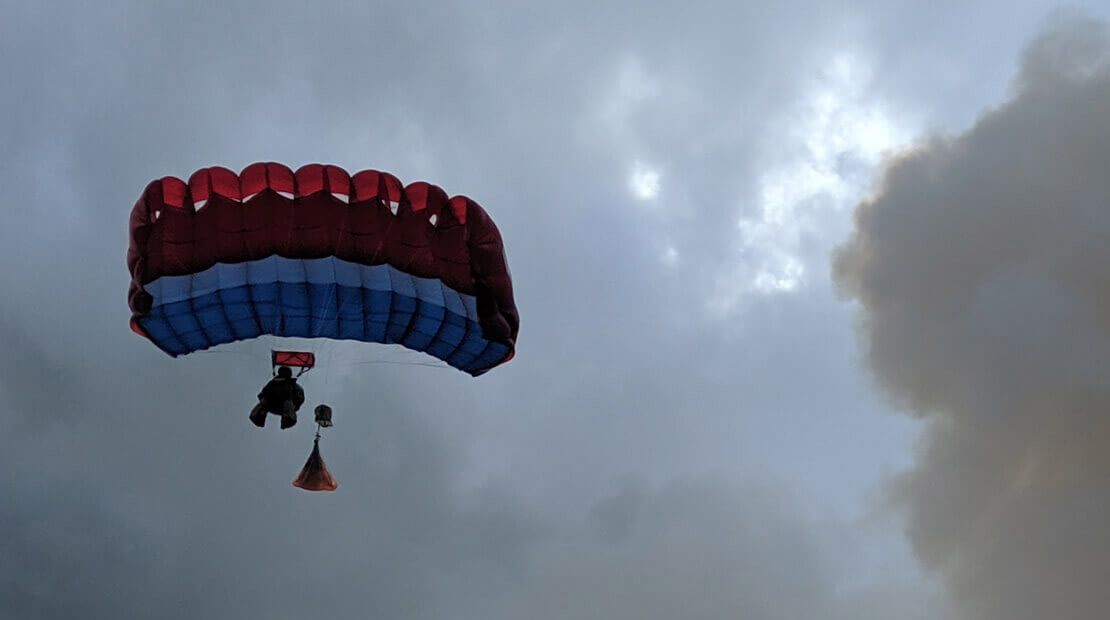 Hormel Foods continues to earn recognition for its creative work at the Brand Film Awards U.S., a seven-year-old event that honors the best storytelling from a range of industries and fields.
The company's award-winning film "Out of the Smoke" took home a top prize: honorable mention in the purpose category, holding its own against the likes of Google, Apple TV+, Pepsi and Disney.
Premiered last year during Spirit Week, the film documents the dedication of smokejumpers and their connection to the SPAM® brand, one of the longest-standing and most famous in the company portfolio. "Out of the Smoke" tells the story of Kenneth Perry, a retired smokejumper who badly injured his back during a rescue mission. Even after three surgeries, he was told he'd never walk again. And yet, he persevered, regaining his ability to walk and fighting on to become an elite runner who has traveled the globe to raise money and awareness for wildland firefighters.
The nearly seven-minute film opens with former smokejumpers sitting around a campfire, sharing memories about life as a firefighter, their bond with each other and the love they have for the company's iconic SPAM® family of products. Since the smokejumpers began in 1939, SPAM® products have accompanied them into some of the most harrowing firefighting situations; it is one of the few supplies that can endure the harsh conditions and provide much-needed protein-packed food for the crews.
In addition to producing the film, Hormel Foods donated $25,000 to the Wildland Firefighter Foundation.
Watkins serves as judge, speaks about company approach to storytelling
Hormel Foods Chief Communications Officer Wendy Watkins served as a judge* for the U.S. Brand Film Awards and a featured speaker at the event, explaining the company's distinctive and powerful approach to storytelling.
Watkins was part of a panel made up of leaders from Google and P&G, who joined her to speak about the importance of storytelling and connecting purpose to brands and companies. While other companies face challenges finding good stories to tell, Watkins said, "Our stories tend to find us," which gives way to an authenticity that has become a hallmark of Hormel Foods communications and the team of inspiring communicators who call Hormel Foods home.