H-FARM Celebrates Local Farmers During Harvest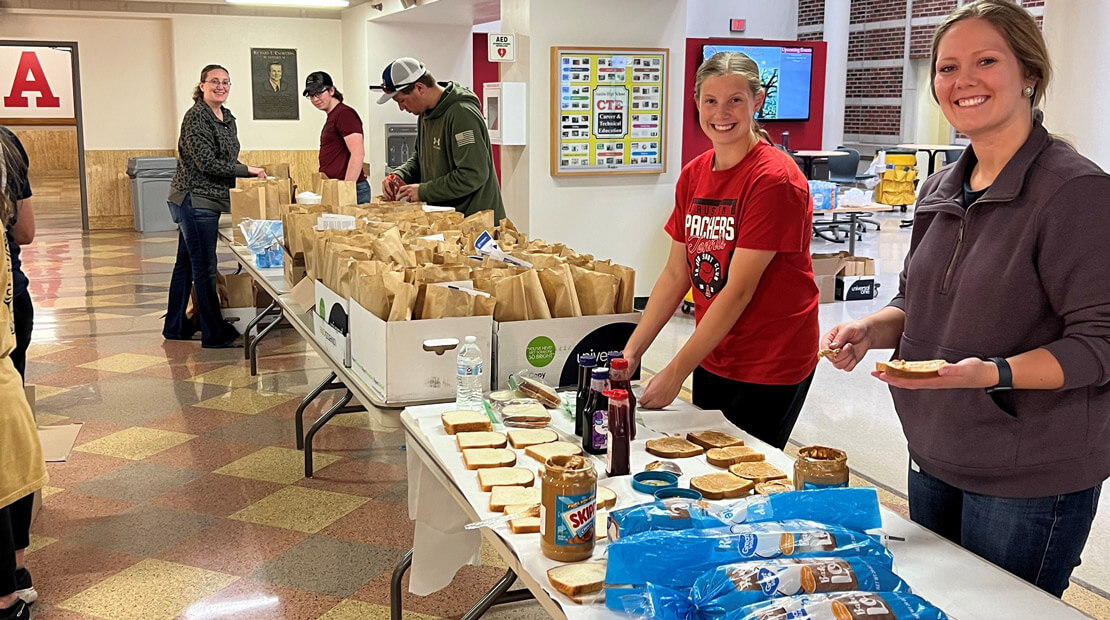 Austin, Minn.
As many in the U.S. Midwest have noticed, it is the harvest season for a great deal of the crops grown in America's heartland. Farmers are working daily to bring in crops that will sustain our food supply chain during the coming months.
In light of National Farmer's Day on Oct. 12, what better way to say thank you than by providing growers with a meal, something they work hard every day to do for us.
On Friday, Oct. 7, the H-FARM employee resource group, Austin (Minn.) Area FFA Alumni, Riverland Community College Agriculture Club and Austin High School FFA Chapter met at Austin High School to pack 250 meals for local farmers. Thanks to Hormel Foods and our brand teams, we were able to donate the following products to the meal kits:
SKIPPY® peanut butter for the sandwiches
Planters® NUT-rition® heart healthy mix
Hormel® pepperoni sticks