SPAM® Brand Launches Keep It Real Campaign in UK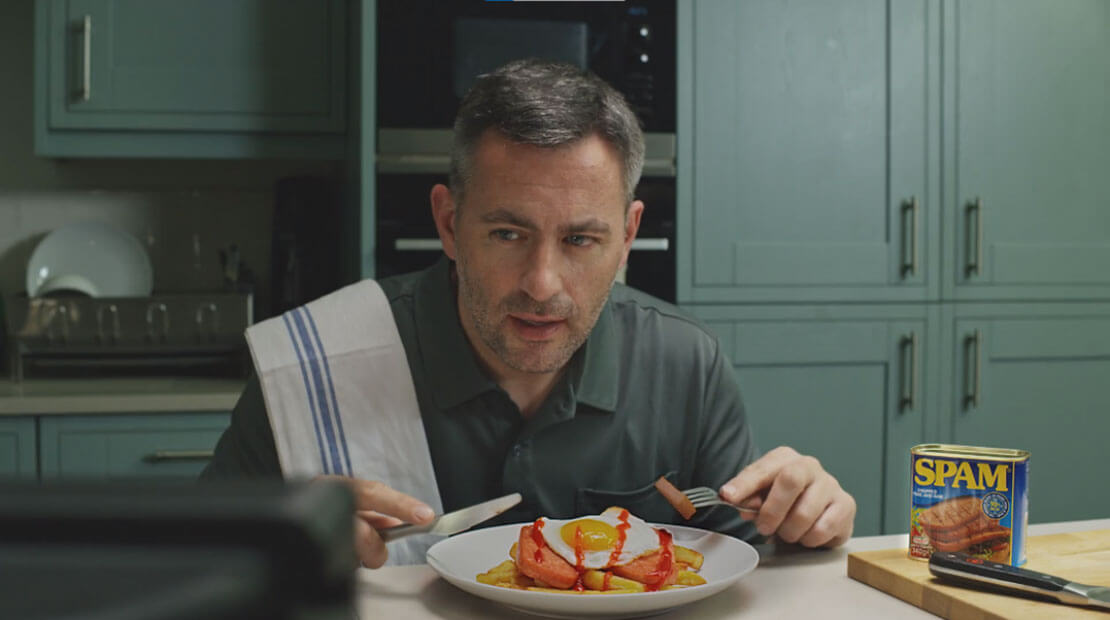 Austin, Minn.
Showcasing a series of delicious SPAM® brand recipes, the new high impact SPAM® brand national TV campaign went live in June across the United Kingdom.
The campaign features a no nonsense British man who loves watching and taking inspiration from TV chefs. However, he likes to take everything with a large pinch of salt as the chefs' complicated ways, plus fancy and hard to find ingredients are just not realistic for
everyday people. The overall campaign celebrates the great taste and versatility of SPAM® products through easy to make and delicious SPAM® meals, not to mention poking a little fun at those celebrity chefs.
Throughout the campaign, our protagonist, Nigel, shares delicious SPAM® recipes from SPAM® tacos to SPAM® ramen or a tasty SPAM® toastie to inspire our audience. The campaign tagline, Keep It Real, sums up perfectly Nigel's down to earth approach to
delicious homemade meals.
The Keep It Real campaign will be featured across TV, social media and digital advertising, and it will be supported by ongoing PR efforts. Several influencers will create their own SPAM® recipes to inspire our audience on social media platforms with accessible and
tasty recipes.
Watch the full spot on YouTube.com/@OfficialSPAMUK.