Twin Cities Business Recognizes Female Empowerment at Luncheon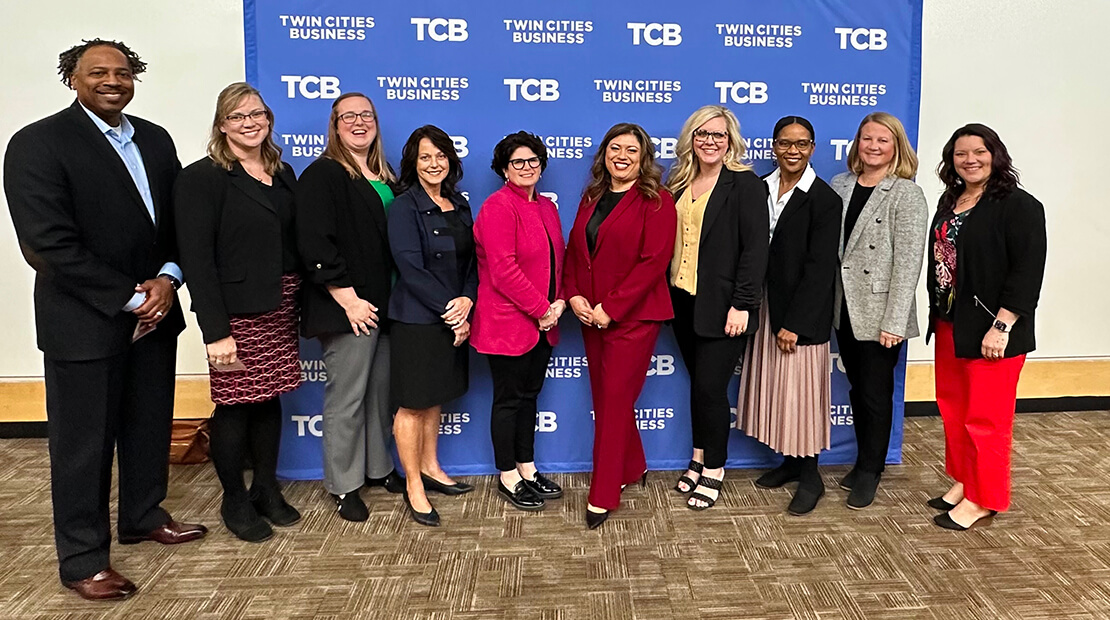 St. Paul, Minn.
Twin Cities Business, a Minnesota publication that provides business news, insight and inspiration, recognized Hormel Foods for its gender diversity in leadership, including the Hormel Foods Board of Directors.
Ten women and allies from Hormel Foods attended Twin Cities Business' Women in Leadership event, a luncheon and a panel discussion focused on women in leadership.
Hormel Foods earned a position on the prestigious honor roll in the Minnesota Census of Women in Corporate Leadership, which is produced in conjunction with St. Catherine's University. The honor roll is an elite group of 23 Minnesota companies with above average gender diversity in the executive ranks and on their boards of directors.