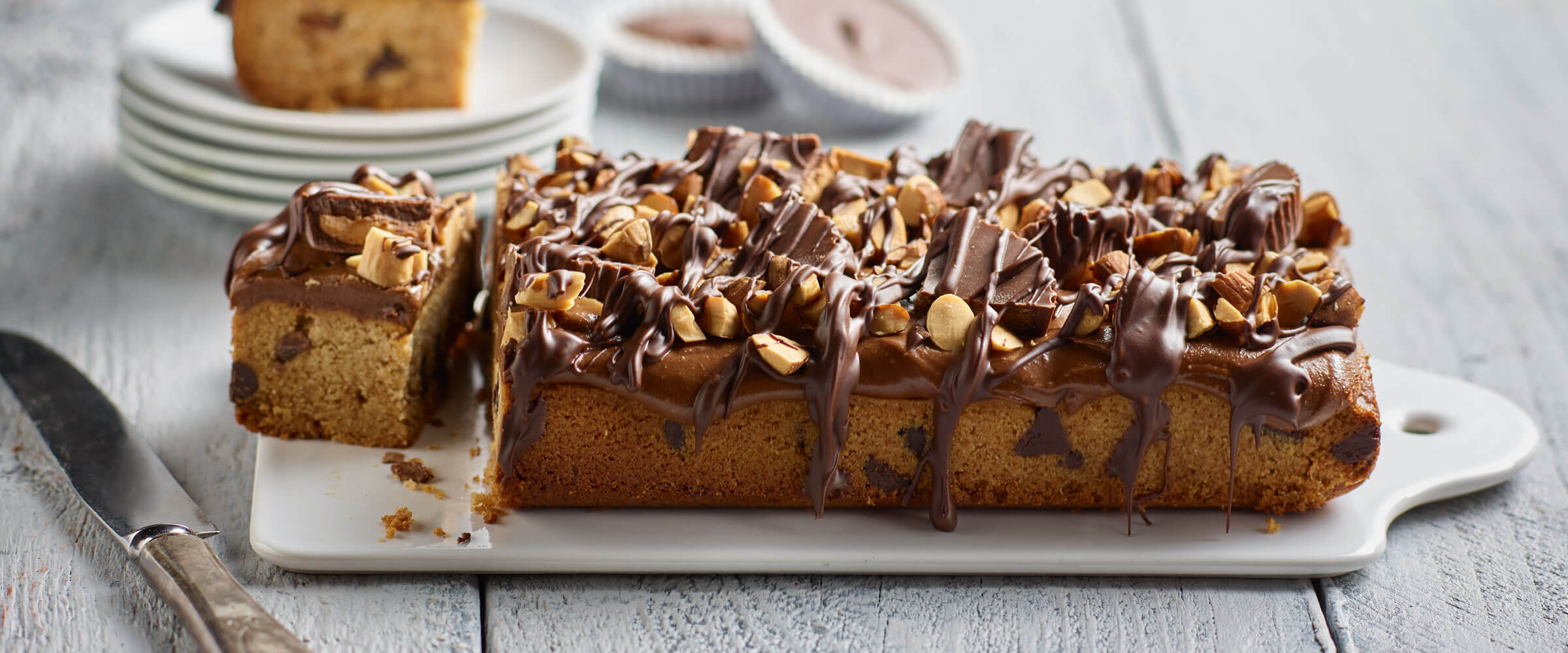 Indulge in the ultimate treat with our delectable Chocolate Chip Cookie Hazelnut Squares.
This irresistible delight features a harmonious blend of JUSTIN'S® Hazelnut & Almond Butter, roasted almonds, luscious peanut butter cups, and rich chocolate chips. Each bite is a heavenly combination of crunchy nuts, velvety chocolate, and melt-in-your-mouth cookie goodness. Satisfy your cravings and experience the perfect balance of flavors and textures in every square.
Ingredients
Cookie
1

½

cup almond flour

½

cup arrowroot flour

¼

teaspoon baking soda

¼

teaspoon sea salt

¼

cup coconut oil

¼

cup raw honey or maple syrup

1

teaspoon vanilla

⅓

cup chocolate chips
| | |
| --- | --- |
| ½ | cup plus 1 tablespoon Justin's® Chocolate Hazelnut & Almond Butter, slightly melted |
| ¼ | cup chopped roasted almonds |
| 2 | Justin's® Peanut Butter Cups, cut into quarters |
| ¼ | cup chocolate chips, melted |
Directions
For the Cookie
Heat oven to 350°F. Line 9-inch loaf pan with parchment paper.

In bowl of food processor, pulse together almond flour, arrowroot flour, baking soda and sea salt. Add coconut oil, honey and vanilla; process until dough forms. Stir in 1/3 cup chocolate chips.

Press the dough into the bottom of prepared pan. Bake 30 minutes or until golden brown and a toothpick inserted into the middle comes out clean. Cool cookie layer 1 hour. Remove from pan.
For the Topping
Top cookie with hazelnut butter, spreading to edges. Sprinkle chopped nuts and peanut butter cups on top. Drizzle with melted chocolate.

Refrigerate 2 hours or overnight. Slice into bars. Store any leftovers in an airtight container in refrigerator.