To make your own pepper paste from scratch, you'll need to set aside two hours of your day. During these two hours, you'll toast, clean and soak your chile pods, and then give them a quick puree (using a specific type of blender, one you don't mind staining and potentially permanently infusing with flavor). This pepper paste is sure to be delicious and worth your time. But what if you need that bold flavor and don't have two hours to spare? Chefs will be relieved to learn that authentic, flavorful pepper paste is now just a squeeze away thanks to TRES COCINAS® Authentic Pepper Pastes from MegaMex Foods, a finalist in this year's Hormel Foods Best of the Best competition.
Bold Flavor Made Easy
The Best of the Best competition spotlights the most innovative products from the family of companies at Hormel Foods. Product novelty, R&D problem solving, cross-cultural relevance and financial and strategic indicators are all major judging criteria. MegaMex Foods rose to the challenge via their first foodservice-exclusive brand TRES COCINAS® and the brand's authentic pepper pastes, which are gluten-free and Kosher, contain simple, clean ingredients and come in three flavors:
Chipotle with Adobo Authentic Pepper Paste

Ancho & Pasilla Authentic Pepper Paste

Fruity, with hints of dark chocolate

Guajillo Authentic Pepper Paste
Real chile pods from ancho, pasilla, guajillo and chipotle peppers are blended and packaged in an easy-to-use, resealable pouch. "With just a squeeze, chefs now have immediate access to truly authentic Mexican flavors," says Dan Burrows, who was a consulting chef for MegaMex Foods as they developed the pepper pastes.
Culinary professionals from MegaMex Foods created the pastes, and after an extensive training, sampling and the most comprehensive launch program in the foodservice history of MegaMex Foods, they received valuable flavor and performance feedback from a panel of well-established chef-operators. This input from expert chefs combined with the company's proficiency in Mexican cuisine to allow MegaMex Foods to reach their goal of bringing authentic, hassle-free Mexican flavor to restaurants everywhere.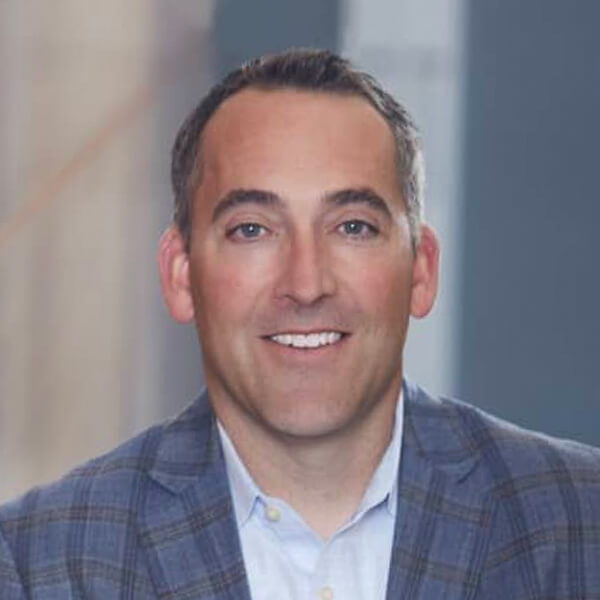 This new brand fully aligns with our purpose to reimagine Mexican flavors in both foodservice and retail.

Ryan Michaelis, president and chief executive officer at MegaMex Foods
Meeting the Moment
Development of the TRES COCINAS® authentic pepper pastes was finished — and the product launched — during the COVID-19 pandemic. Restaurants' menus shrank at that time as businesses focused more on staying afloat than on normal priorities like uniqueness, consistency and boldness of flavor. Introducing a new product at the best of times is hard, so launching one during a global pandemic while restaurants and food service companies were dealing with labor shortages, increasing labor cost and more, would be an entirely different challenge. This meant that labor savings had to come first, and this product addressed the need for time savings and simplified prep.
"Thirty-eight percent of operators say labor is their number one challenge, and of course, the trends continue with operators wanting real ingredients and clean ingredient decks. So how does TRES COCINAS® provide these solutions?" asks Dan Dinner, director of foodservice for MegaMex Foods. "By bringing a versatile product across the menu that can be used in all day parts and all menu types and all menu segments."
The versatility of the pastes is no exaggeration. Between each paste's unique flavor profile and varying levels of spice — the ubiquitous mild, medium, hot scale — there are few instances not to use a TRES COCINAS® pepper paste. Kitchen professionals can safely assume salsas, sauces, stews and marinades will benefit from a squeeze or two of TRES COCINAS® pepper paste (and if you can't use a whole pouch in one recipe, the shelf-life of a pouch is 30 days after opening). But can you add these pastes to desserts, or even cocktails? The answer is always yes.
Adding peppers to a menu is one of the fastest ways to add flavors from around the globe, and popular chains across the country have already incorporated the TRES COCINAS® Authentic Pepper Pastes in their menus. Some restaurants even create best-selling menu items that require the pouches as a key ingredient. These pastes exhibit the type of innovation that fits not just in a seven-ounce pouch, but in any restaurant's pantry.
Innovation and Consistency
TRES COCINAS® Authentic Pepper Pastes come in a resealable pouch to provide long shelf life, the first MegaMex Foods product to use this type of packaging. The product needed to provide consistent, bold flavor on the inside and prove forward-thinking on the outside. "We had to grow food service faster than the industry," says Desiree Mimlitsch, senior brand manager of food service. Mexican food has surpassed Italian as the top choice for meals away from home and MegaMex Foods is always positioning itself ahead of the curve. With the help of external partners and incorporating value-added products, the development of these pepper pastes accelerated growth and strengthened their P&L. "TRES COCINAS® is more than just a great new product," Dinner says. "TRES COCINAS® is a gateway product to new types of operators that allow us to continue our battle cry of, 'Lead with innovation, close with avocado.'"