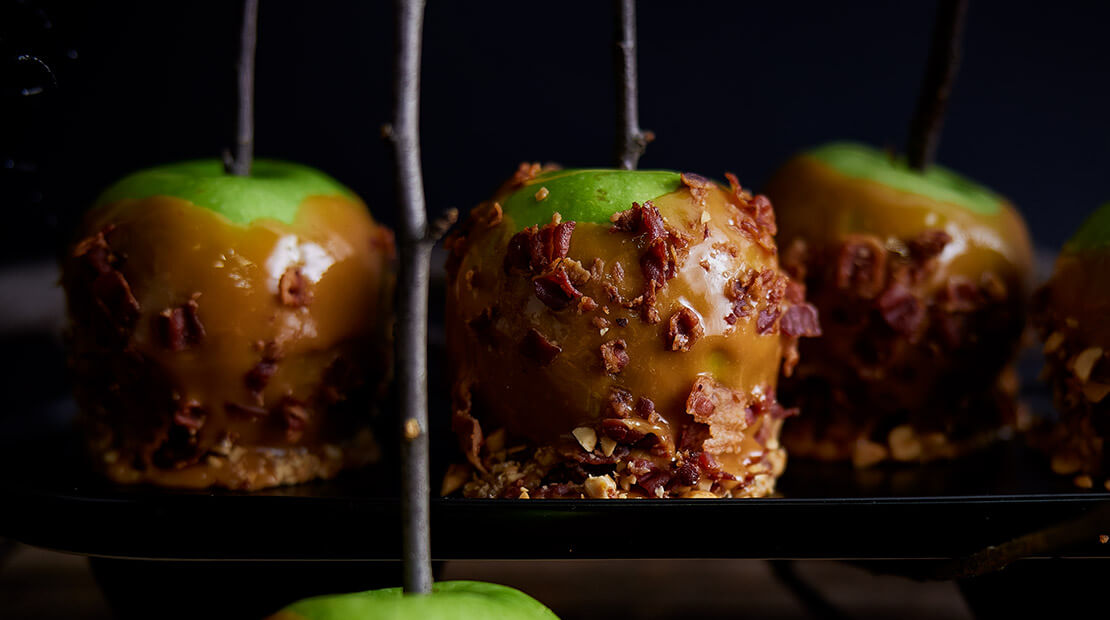 Bacon Caramel Apples
Hands-On Time

20 minutes

Total Time

35 minutes

Serves

5
1

(11-ounce) bag caramels

2

tablespoons water

1/2

cup chopped PLANTERS® peanuts

5

wooden sticks

5

apples

3/5

cup HORMEL® BLACK LABEL® bacon, chopped
Instructions
1. In a medium saucepan, melt caramels and water on low heat. Stir to combine.
2. Push lollipop sticks ¾ of the way through apples.
3. Dip apples in melted caramel and set on parchment paper. Sprinkle with chopped peanuts and bacon pieces.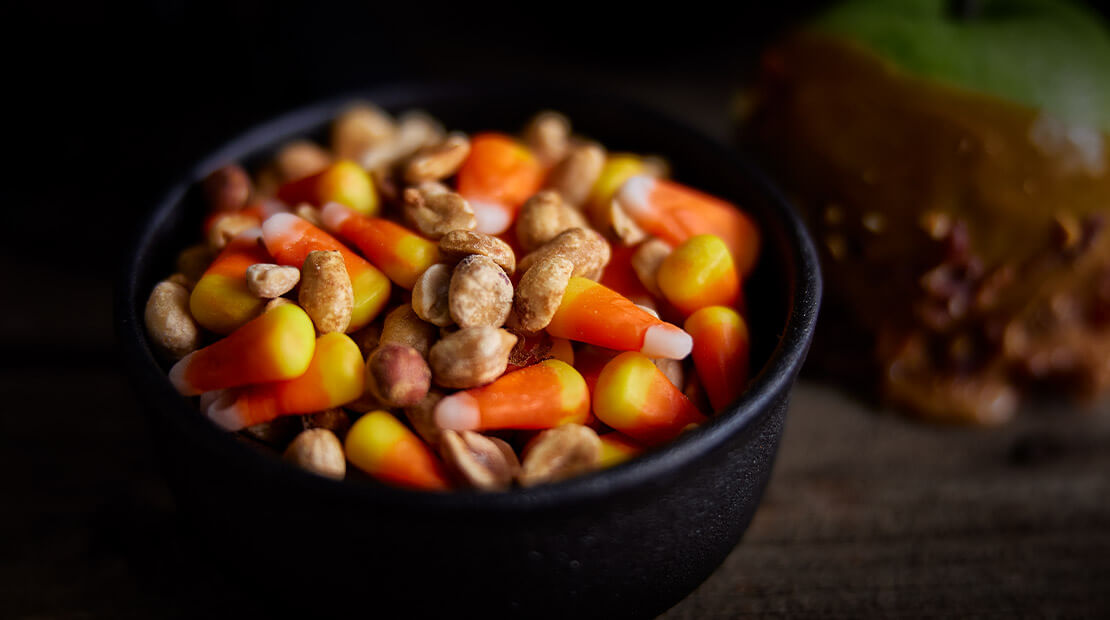 Peanuts & Candy Corn
Total Time

5 minutes

Serves

5 minutes
1

bag candy corn

1

(6-ounce) can PLANTERS® classic peanuts
Instructions
Mix candy corn and peanuts in serving dish.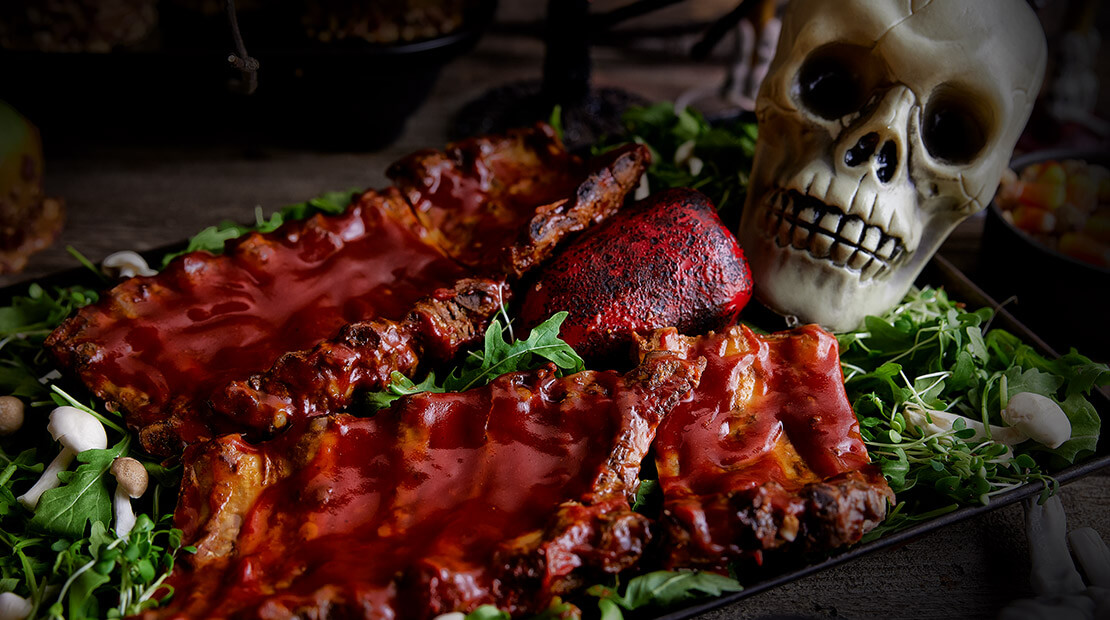 Spooky Ribs
1

(24-ounce) package LLOYD'S® Seasoned & Smoked Babyback Ribs in Original BBQ Sauce
Instructions
Cook ribs according to package instructions, serve upside down on a bed of greens and accompanied by a decorative skull.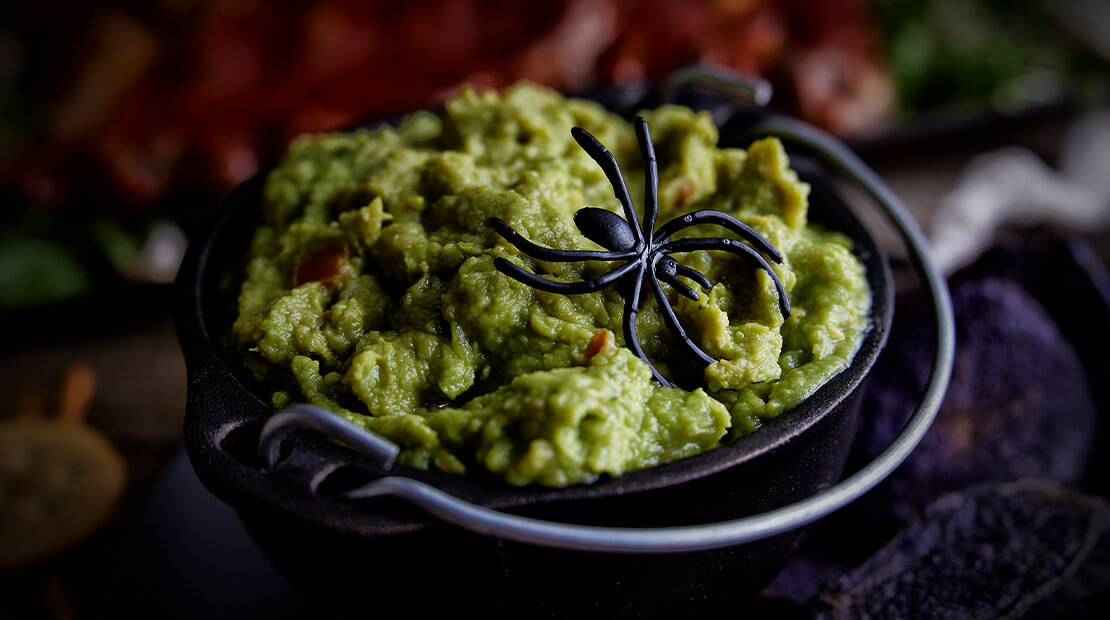 WHOLLY® Guacamole
1

(7.5-ounce) WHOLLY® guacamole classic guacamole
Instructions
Serve classic guacamole in decorative bowl.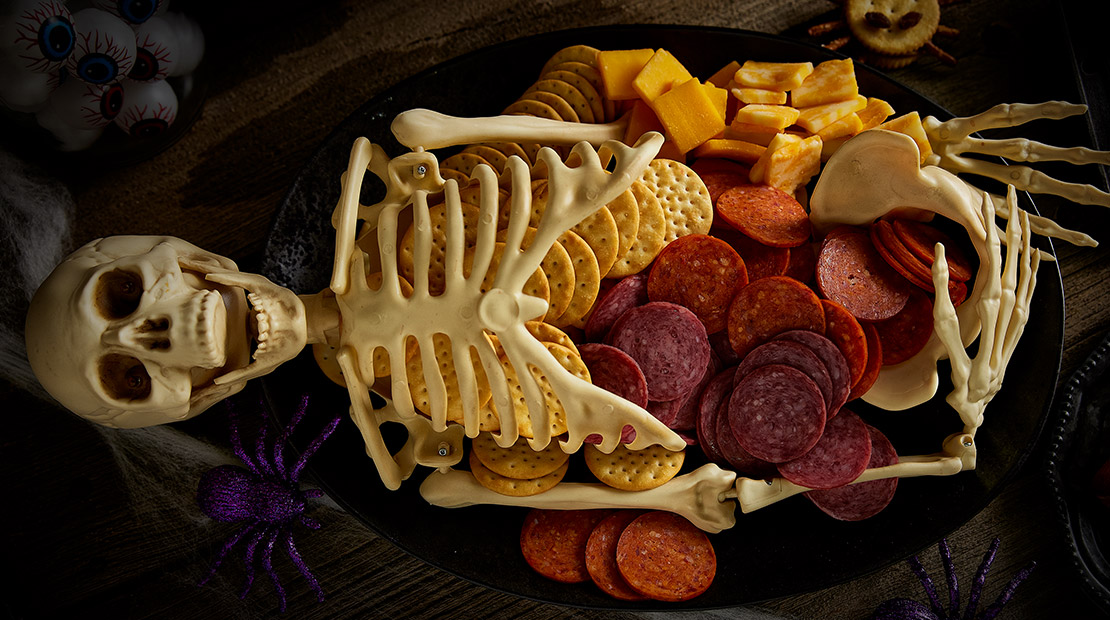 Snackable Party Tray
1

(28-ounce) HORMEL GATHERINGS® Hard Salami & Pepperoni Party Tray
Instructions
Serve party tray components inside of a decorative skeleton.
Stories
Spice It Up with a Spooky Spread
Halloween fun for your family's celebration
Get the Recipes