25 Gifts for Meat Lovers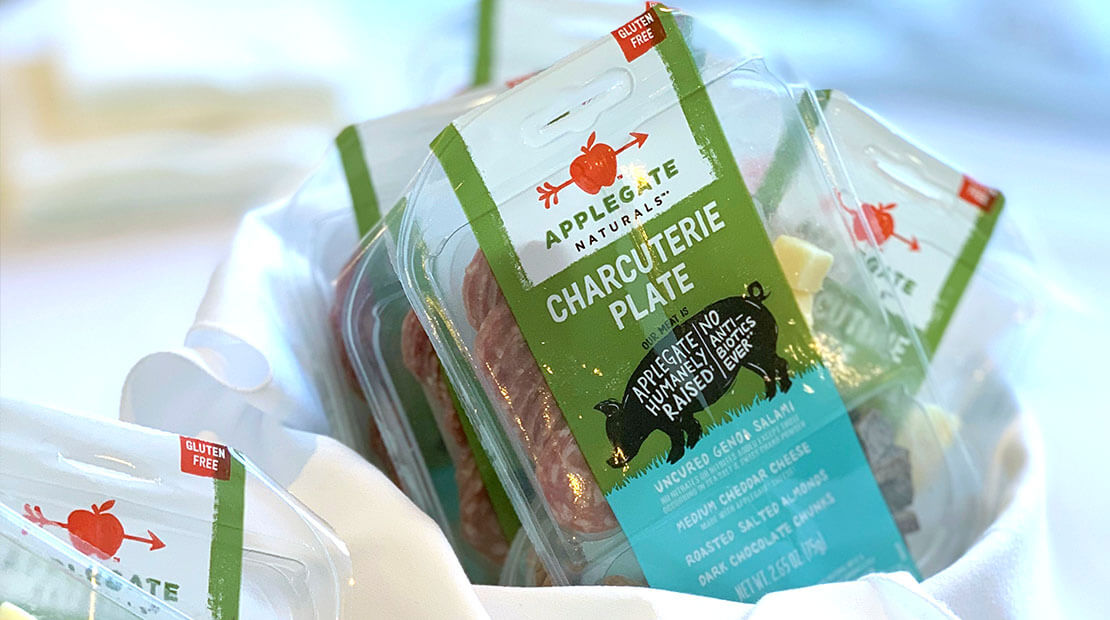 Trend Hunter
These gifts for meat lovers range from meat-scented novelty candles to jerky-topped artisan coffees. While vegan and vegetarian diets are more popular than ever among consumers of all ages, those indulging in meat are also evolving and seeking premium and ethically sourced products to replace mass-produced offerings.
Some standouts include Applegate Naturals' Charcuterie Plate — individually packed protein packs that are ideal for on the go enjoyment. These charcuterie packs consist of non-GMO and ethically raised meat products that are low in sodium and a healthier alternative to traditional deli staples.
Those seeking novelty gifts for meat lovers can invest in Oscar Mayer's 'BAEcon Blanket,' a weighted, bacon-printed home accessory for cozy winter months along with Whataburger's custom sneakers that boast the Texas fast food chain's brand colors and logo detailing…
Applegate Naturals' Charcuterie Plate snack packs are available in two varieties — Genoa Salami & Cheddar and Genoa Salami & Pepper Jack. The tasty snack packs are made for convenient enjoyment and offer a source of protein for those at work or on the go.
Priding itself on creating naturally sourced and antibiotic-free meat products Applegate Naturals is known for a vast selection of products ranging from deli meat and sausages to burgers and dinner meats that are all ethically raised and non-GMO.
The brand's Charcuterie Plate packs combine meat and cheese snacks with artisan sides like roasted almonds and dark chocolate chunks, paired with the Cheddar option, along with dried cranberries and sesame sticks that are paired with its Pepper Jack flavor.