Applegate Rolls Out New Snack, Charcuterie Products at IDDBA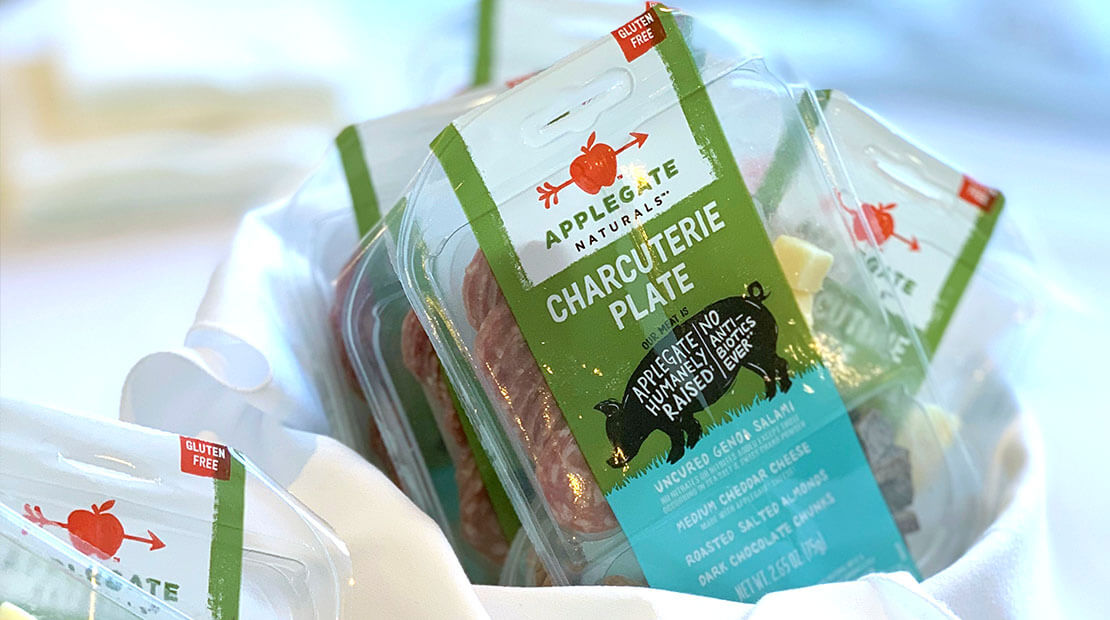 Supermarket Perimeter
Applegate Farms LLC, a Hormel brand, rolled out new charcuterie and snacking products at IDDBA '19.
The 2.65 oz charcuterie plates feature uncured genoa salami and come in two versions, says April Methot, national account manager – East.
One pairs the salami with pepper jack cheese, sesame sticks and dried cranberries, the other with medium cheddar cheese, roasted salted almonds and dark chocolate chunks.
The two new 2.4 oz snack products include Uncured Pepperoni & Cheddar and Uncured Turkey Pepperoni & Cheddar. Both are paired with olive oil and sea salt crackers.
All of the new products, Methot says, feature products from humanely raised animals never given antibiotics, clean labels and cheese made with milk from pasture-raised cows and from traceable milk pools on independent family farms.