Applegate to Launch New Blended Meat and Vegetable Burgers in Retail This Month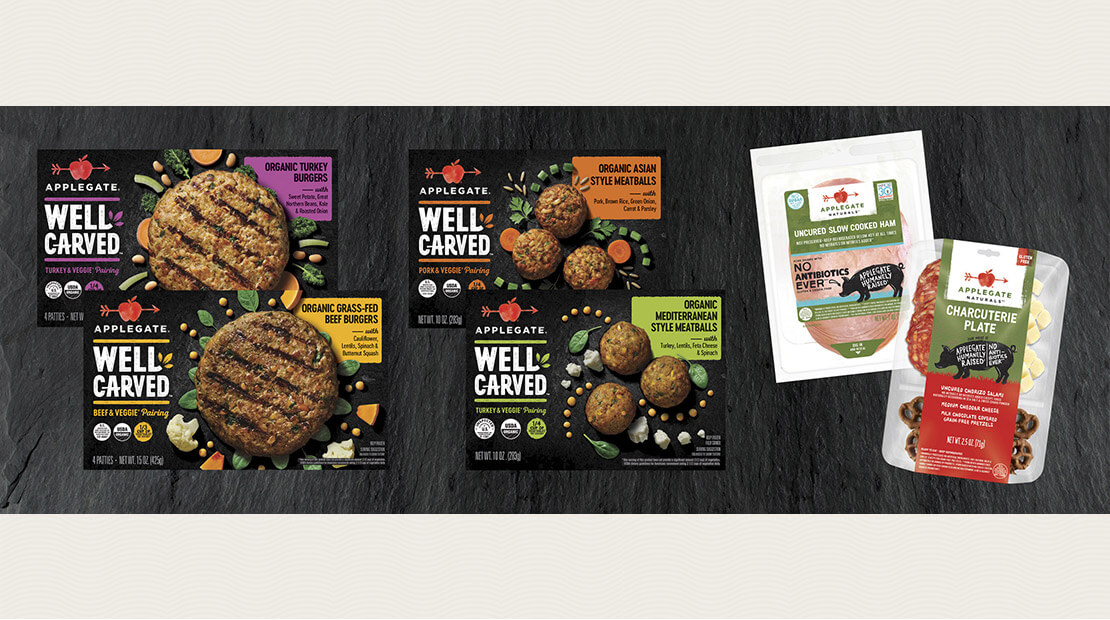 The Spoon
Hormel-owned Applegate will begin selling Well Carved, its frozen line of blended meat and vegetable products, in grocery stores this month, according to IngredientsNetwork.
Well Carved includes hybrid beef and turkey burgers mixed with beans and vegetables, as well as blended meatballs. The new offerings feature a garden-full of plants lentils, cauliflower, spinach, parsley, and kale.
The Well Carved line was meant to debut at the Natural Products Expo West in March, but like every other event, it was postponed in response to COVID-19. Applegate decided to push the launch back to April and do it with retailers — though it hasn't yet specified which ones, how many, or in which areas.
Applegate was actually the first Big Meat brand to venture into blended products. It launched The Great Organic Blend Burger, made from a mixture of beef and mushrooms, a year ago. That puts it well ahead of Tyson, which debuted its Raised & Rooted line of blended beef burgers and plant-based chicken nuggets in June. Soon after, chicken giant Perdue also released a line of hybrid chicken nuggets, made with plant-based protein from Better Meat Co.