This is the Best Firehouse Chili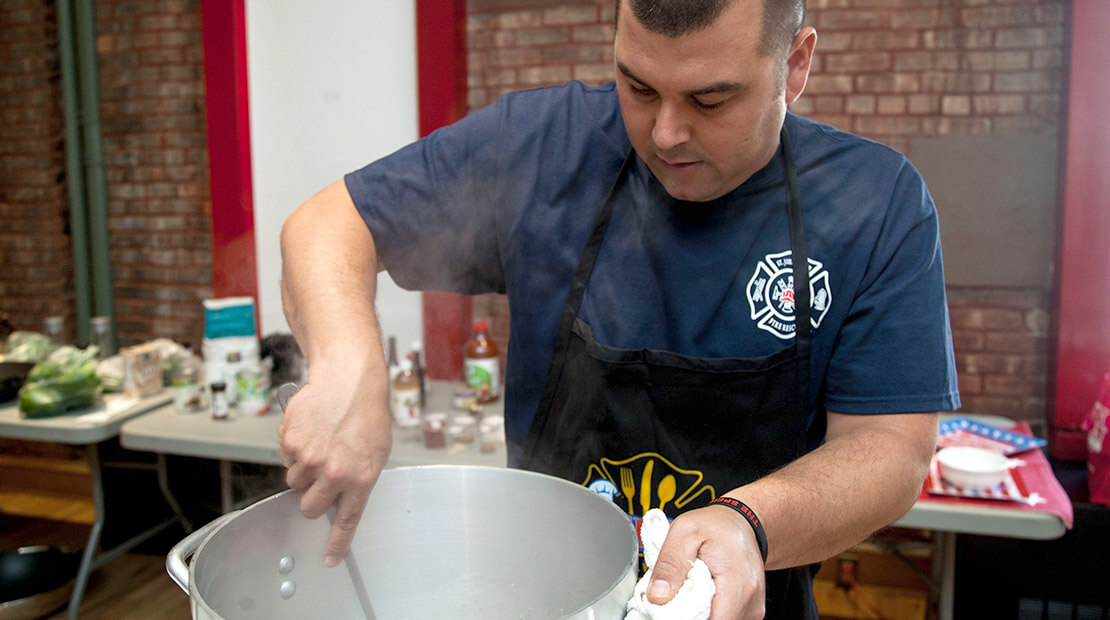 New York Times
Jeremy Chauvin entered the family chili recipe into a national cook-off run in memory of his brother.
In cooking for others, he told me, he is carrying on for Spencer, helping out everywhere he can, as much as when he is at a fire or on some other call. "I just want people to remember his sacrifice," he told me.
There are still meals to eat, together, before the call comes and you have to go where others generally flee.
To do so more publicly, Jeremy recently entered the Chauvin family recipe for chili into a national cook-off run by Hormel Foods. It is not really a chili in the Texas sense of the word. There is a roux at its base and a lot of bayou flavoring above it — it's more like a chili gumbo, a Louisiana take on the original red. In late August, it won the prize for America's Best Firehouse Chili.
At his firehouse, Jeremy said, he makes his chili as his grandfather and mother did before him, with a few name-brand spice blends and sauces. But Hormel didn't want anyone using name-brand ingredients, so he reverse-engineered the recipe to make it truly from scratch. There was one exception, he said. He uses V8 juice to cut the roux instead of straight tomato juice. (I didn't do this, but it's worth trying.) The victory brought home a $10,000 prize for his department, which Jeremy intends to stretch out over all the parish's firehouses, perhaps buying each a new barbecue grill. "That'd be real nice," he told me.