Columbus Brings Classic Flavors to Snacking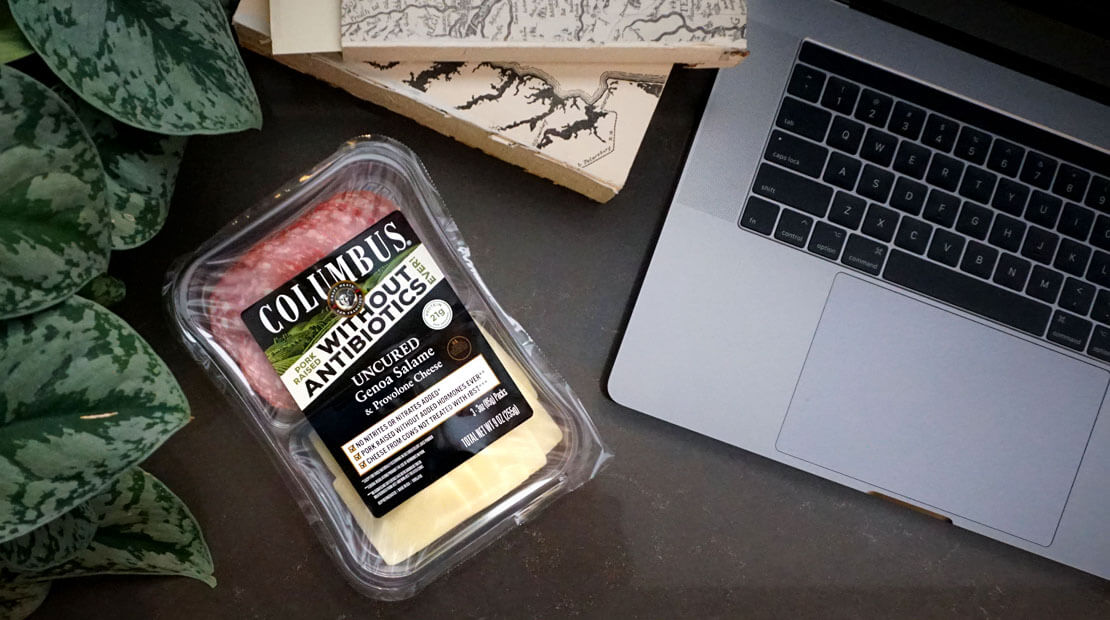 Medium
Let's be honest — who doesn't crave a quick snack at least once each day?
Here at Columbus, we applaud and support your love of a great snack. And whether you snack because you want to treat yourself, you need some protein to keep you going, or you're just bored, Columbus is here to provide great-tasting, high-quality options.
This summer we are launching seven new snacks to satisfy your snacking needs. And as always, they come with the guarantee that they are made with our stubborn commitment to making great meat. No baloney™.
Charcuterie boards are some of the most shareable creations on social media out there. And they are also one of the tastiest things to snack on. But with work, running errands, dropping off the kids, etc., we understand that your schedule doesn't always allow time for creating and enjoying these delicious meat and cheese combinations … unless you can manage eating off a charcuterie board in your passenger seat (in that case, please teach us your ways).
That's why Columbus has stepped up our snacking game by offering our same, uncompromised salami in combination with premium rBST-free* cheeses in one snack-size package. We have spent the past few months hand-selecting quality cheeses to pair with each salami flavor — so you can have a delicious snacking experience. These combinations are perfect when you're craving a little charcuterie treat to tide you over.
We know you love our larger packages of salami. Now we've made it even easier to snack with these new single serve salami packs. These perfectly proportioned snacks are tailor-made for your on-the-go life and offer you the same tasty salami you love.
In addition to our two most popular flavors, Italian Dry and Genoa, we're also offering versions that are made from pork raised without antibiotics and without added nitrates or nitrites, except for those naturally occurring in cultured celery juice powder— including our new Pepperoni!
You can find our snacks on grocery shelves across the United States and arriving at new retailers daily. Look for them in the grab-and-go section of your local deli.
We would love to hear what you think of them! Leave a comment on our Facebook page or give us a call at (855) 566–2800.
*No significant difference has been shown between milk derived from rbST-treated and non-rbST-treated cows.