Columbus Craft Meats' Evan Inada Discusses the Salami Renaissance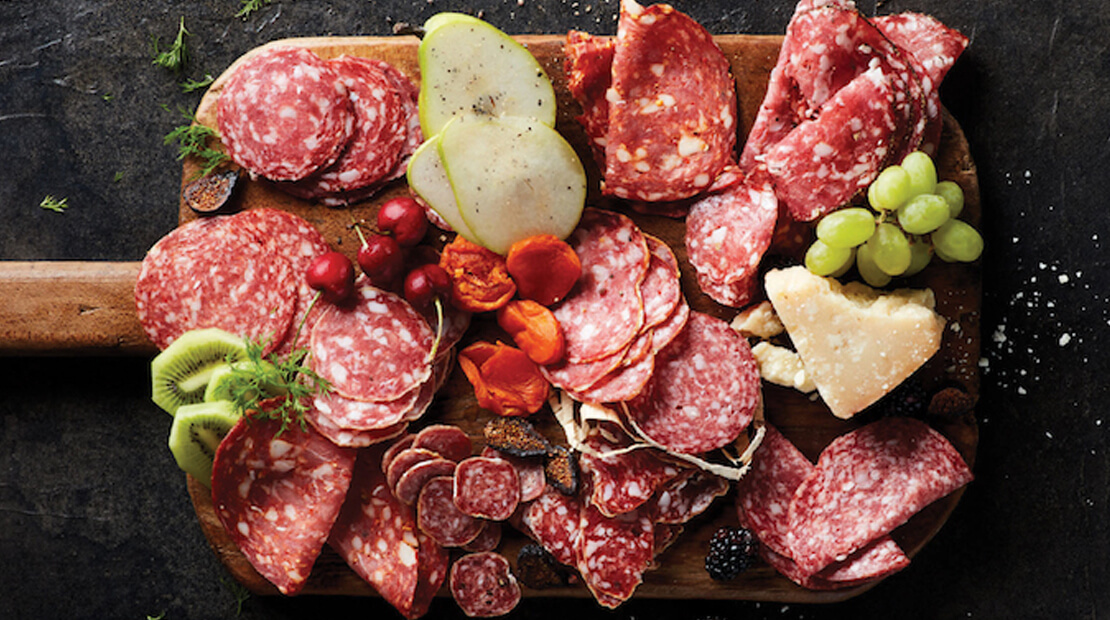 Deli Market News
The artisan meat provider's Customer Marketing Manager details the resurgence of on-trend, high-quality salami in delis
Food is a family affair, and no one knows this better than our industry. During my stint in the reporting biz, brands and businesses have let me in on the intimacy of crafting deli, dairy, bakery, and specialty food products based on centuries-old family recipes—a process that both ensures high-quality products crowd the marketplace and invites consumers into the family fold. Recently, I had the opportunity to get up close and personal with Columbus Craft Meats, seeing for myself the salami renaissance that has emerged thanks to a few of the company's own centuries-old family recipes hailing from Brianza, Calabria, and Parma, Italy, and its dedication to carrying on the artistry of traditional slow curing and dry aging methods.
Evan Inada, Customer Marketing Manager, Columbus Craft Meats"Columbus Craft Meats first started when our original owners, Peter Domenici and Enrico Parducci, brought over their family recipes from Italy to the North Beach district of San Francisco. They used the San Francisco climate to their advantage, acclimating our facility rooms to the right temperatures to make salami the traditional Italian way," Evan Inada, Customer Marketing Manager, shared with me. "While we have expanded to larger facilities in the San Francisco Bay Area over the last 100-plus years, the high-quality ingredients and slow dry aging process we've always used to make our salami remains. Today, our Artisan collection of salami, which has an intense umami flavor, is something special that always grabs the attention of anybody that tries it."
Evan explained to me that making artisan specialty salami relies on two principles. One, start with the best quality ingredients; two, respect the slow aging process. By taking quality ingredients—like cuts of lean antibiotic-free pork and California red wine-blended proprietary spices—and slowly aging them, the salami's flavor, color, aroma, texture, and quality will all come together to create something truly delicious.
"Every salami that we hang to dry age in our facility lives up to the artisan standards that we have set for ourselves. We have a very passionate team, and that comes through in all the salami and deli meats we produce," Evan said. "Our partners appreciate that we are an artisan company at the forefront of the salami movement and that we are a leader in the category. Artisan products take time and care to create, so when retailers decide to highlight artisan products like Columbus in their delis, they are telling their guests that they too are spending time and care to create the best marketplace for their guests to shop in."
Evan also told me that the salami renaissance is in large part due to the popularity of the charcuterie movement, which Columbus stokes the flames of by inspiring its consumers with pair suggestions on its grab-and-go packaging, social media outlets, and with a website that helps shoppers create digital shopping lists of expert pairings.