Super Bowl Menu Could Include Team-Inspired Chili Creations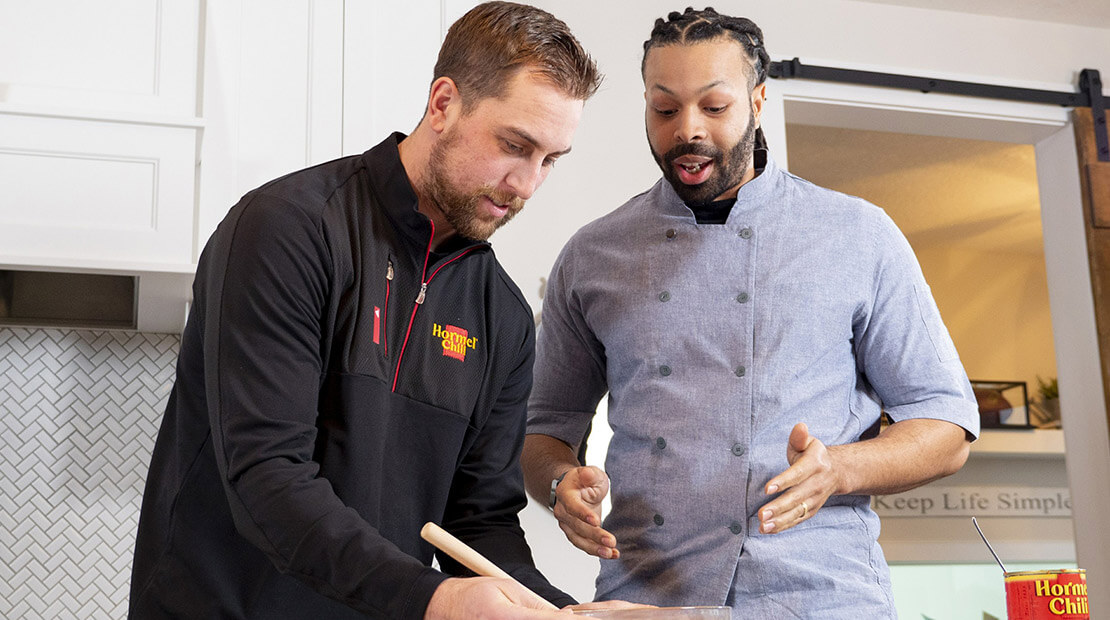 Associated Press
Kenneth Temple is a devout New Orleans Saints fan. Ask him a question about his beloved team, and the first words from his mouth are "Who Dat? Who Dat?"
Still, Temple, a noted chef who has cooked for several NFL players, including Malcolm Jenkins, Brandin Cooks and All-Pro receiver Michael Thomas, recognizes there are three other teams remaining in the playoffs. So when Hormel Chili asked him to create dips for the Super Bowl, he dived right in with versions that reflect not only New Orleans, but New England, Los Angeles and Kansas City .
"The beautiful thing about it is chili and football go hand in hand," Temple says, noting Hormel was a partner with the NFL as far back as the 1950s. "At tailgates or with friends at a viewing party or wherever, it is easy to accommodate a larger crowd."
But his chore for now is to accommodate four distinctly different tastes as part of a contest in which fans will include touchdown dances; a winner and a guest will get tickets to the 2020 Super Bowl in Miami.
We won't give away too many ingredients, but suffice to say Temple catered nicely to each region.
"Chili is versatile, but you can't throw everything in it," he says. "Don't want it to be intimidating."
First, the Big Easy.
"I had to make sure I represent the culture right, being from New Orleans," he says. "Nobody wants to eat shrimp with their chili, they don't go together. So what to do?"
Temple quickly came up with an answer: red beans. Add in some onions, celery and bell peppers, sausage, creole seasoning, a few other items and, voila.
"I was thoroughly impressed with it," Temple says. "Friends said that is rolling."