Columbus Meats Shares Idea for Charcuterie Cake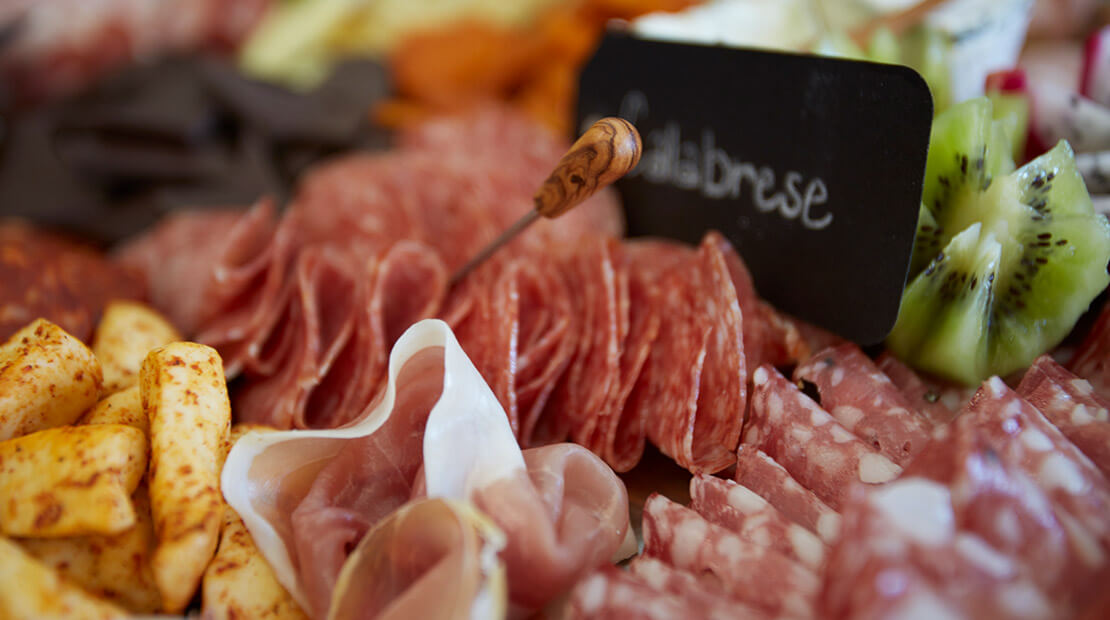 Supermarket Perimeter
Creative new products are also a sure-fire strategy to achieve greater success. As consumers plan to resume larger gatherings of holiday celebrations, here is a distinctive new idea from Columbus Craft Meats.Evan Inada, director of charcuterie at Columbus Craft Meats, shares this creative idea – perfect for the holidays – for a delicious charcuterie cake.
You've seen the same white cake with colored icing roses at every wedding. Plain vanilla gets a little redundant, doesn't it? The celebratory centerpiece of your next event doesn't have to be just desserts anymore.
Stand out from the crowd with a charcuterie cake – complete with Columbus Craft Meats Fresh Salami – that will make the savory snack lover rejoice. The Italian Dry and Calabrese pouring out of the cut cake is not only decorative, but delicious. An assortment of grapes, fresh figs, strawberries, gooseberries, and dragon fruit slices pull it all together and add a little bit of sweetness.