Community Connect Roundly Praised And Well Attended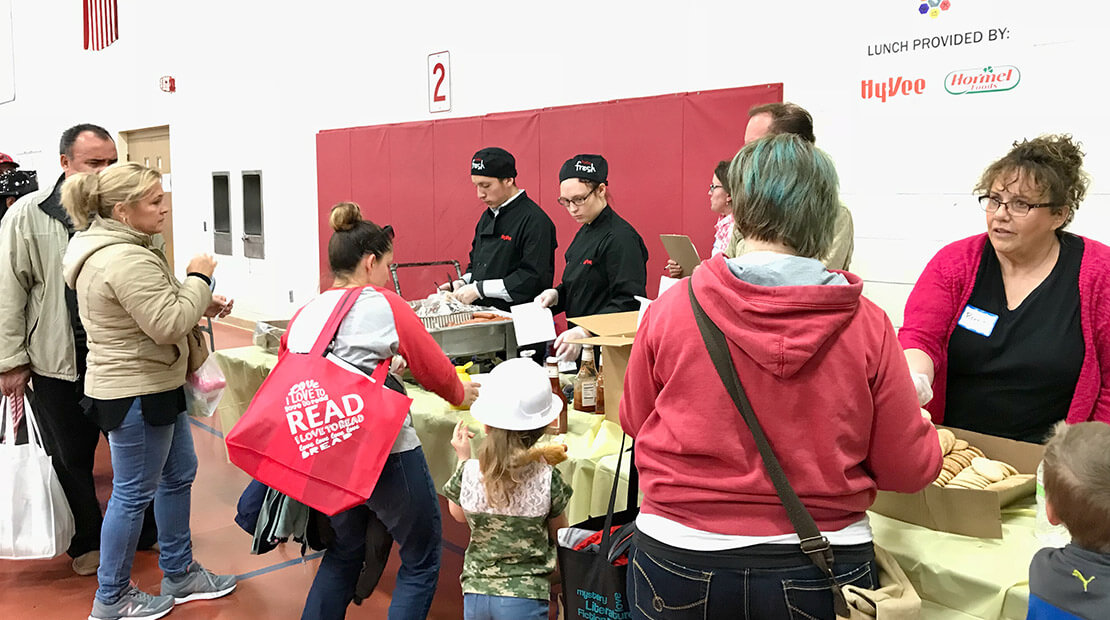 Austin Daily Herald
Hormel Foods helped provide groceries and lunch for the participants of this important community event.
The Austin Poverty Task Force had worked for months to spearhead and prepare for the first-ever Community Connect event in Austin on Saturday, coordinating over 40 agencies, churches and non-profits, as well as the 80 volunteers who offered help.
Their goal? Provide information, resources and services to the underprivileged, hungry and homeless …
The spirit seemed contagious, and hosts and guests alike wore big smiles.
Hy-Vee was giving away groceries; Hormel Foods was providing lunch — Riverland Community College cosmetology was giving hair cuts.
"Where do I go? asked one woman, nervously looking around at the crowds of people. "I need a flu shot .. and groceries." A volunteer quickly took her hand and began to guide her through the people.